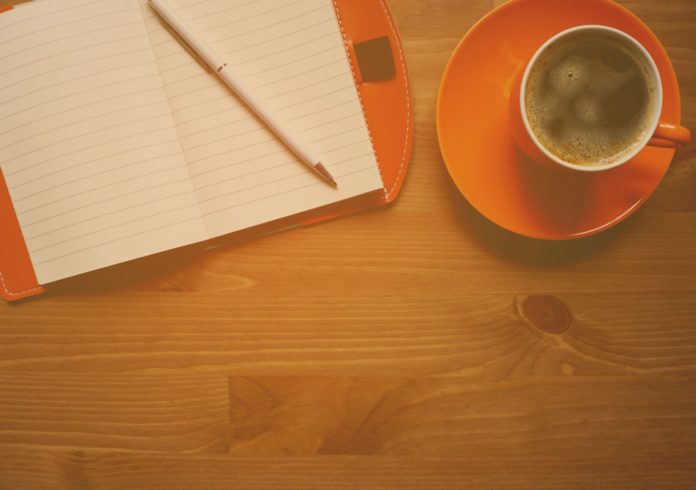 By John Sophocleus
For the Observer
I observed installation of Steven Leath as AU's 19th President at the University Ballroom March 20th.  AU's Board of Trustees unanimously selected Leath after a six month national 'search' which provided little information on how it was conducted.  Last year Lee County Commission Chair Bill English 'correctly misspoke' affirming something passed 'unonimously' [sic] at a meeting where similarly all had been decided prior to putting on the show for the record and press present.  Nothing like hiding behind solidarity to further conceal the process used to brazenly install the result.  Noticeably omitted at this "Ballroom Blitz" event were any microphones for question/comment from faculty, students and taxpayers.  Rumors were correct: Leath would start July 15th.  Perhaps the contract (I've yet to find anything about pay for this public servant) was contingent upon his 'appointment.'  Note to BoT: do not bring out the pre-determined candidate until after your sham installation is complete.
As a fan of Pres. Gogue's stewardship – it was easy to forecast he'd be an improvement over Ed Richardson.  When Trustee John Denson was the marginal vote for the Muse result over the Lowder gang, it signaled enough courageous souls were still at Auburn willing and able to battle the damage being done by this failed businessman and his minion 'public servants.'  Ballroom Blitz style rolling over transparency goes a long way to removing hope and morale.  It doesn't take long for cancer of this sort to spread through any organization, even more so with public universities far too insulated from market discipline.  Jay Gogue had no fear of his name being publicly known in the search that resulted in his becoming the 18th president.  Gogue had nothing to hide, it conveyed his strong desire to come back to Auburn and confidence as to how secure he was with his positions in the University of Houston system.
Far too many times, upper administrative candidates make short lists because they initially show so well on paper but when doing a little homework, it doesn't take long to get 'the rest of the story.'  I observed this many years ago with President Ryan Amacher at UTA [http://www.dallasobserver.com/news/fast-times-at-uta-6404568] who kept making short lists until he finally found a school which didn't do their homework.  If a candidate is not secure enough in their job to let current employers know others recognize their accomplishments and would like to have them join their organization, I don't want them.  This manner of conducting searches aids and abets obfuscation which far too often benefits the growing minions of colluding administrators fleecing taxpayers and saddling students with increasingly more debt.
Walking over to the Ballroom, a colleague forecasted it would be some time before a vote if the event was to engage in discussion and input from the 'Auburn Family.'  I forecasted 20 minutes.  I was wrong… it was over in less than 12!  The most notable and quotable moment followed a very loud and distinctly delayed 'AYE' from Dr. Gov. Bentley to finally make it "Unonimous" – to borrow Judge English's nomenclature.  Bentley's last affirmation prompted Charles McCrary (President Pro Tem of the AU BoT) to proclaim, "The Voice of God."   Glad I had an empty stomach for that 'special' moment, but I must note the crab balls after the Ballroom Blitz were superb.
This embarrassment is not going unnoticed.  KCCI News in Des Moines reported, "Last month, officials decided against filing criminal charges against Leath following an investigation into whether he broke the law with his use of school aircraft.  That review began after an audit found Leath used university planes for medical appointments in Minnesota, personal flight lessons and trips home to North Carolina. He has now reimbursed the university for the flights.  Auburn picked Leath after a search that didn't include an announcement of finalists."
The most truthful quote of the day from McCrary was, "The contribution Jay and Susie Gogue made to Auburn is immeasurable, we're fortunate they will remain part of the Auburn community."  The 12-minute Ballroom Blitz engagement would've made any Stuka pilot proud.  Drop the bomb then quickly fly out without answering questions certainly is a psychological tactic to make a point.  Debate shall not be tolerated at Auburn University and y'all had better know your place.
The more the BoT forces this desired result, the less transparent they appear.  Even the faculty Senate meeting the following day addressed lack of transparency and no short list offered for public consideration.  Noticeably absent was the newly appointed Leath, who would've been well served to attend since Gogue was committed to UVA for accreditation duties – only his third Senate meeting missed in 10 years.  The Ballroom Blitz was long on effusive thanks for the 'broadly represented' outcome; very short on explaining extreme confidentiality at a public university.  If allowed to question before installation, some would've asked about crashed planes, misuse of public property, odd land transactions, etc.  There may be sound answers for the recent smoke rising from Iowa State, but didn't the last major Auburn hire from Iowa State, Gene Chizik if memory serves, also go up in smoke?  It is not yet ripe to conclude whether Leath really is an 'Auburn man,' …if he is, then this embarrassing installation show will serve as a "crash" course for Pres. Leath as to precisely what's wrong at Auburn.
John P. Sophocleus
Beauregard, Alabama
*John Sophocleus is a long-time columnist for the Alabama Gazette where this was printed in its entirety.