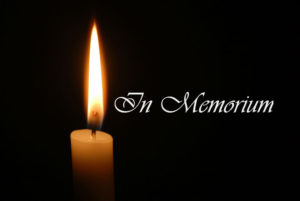 Ronnie Lipham
Ronnie Lipham of Opelika, Alabama walked faithfully with His God and went home to be with his Savior on April 29, 2020. He was born on January 9, 1949. Ronnie was preceded in death by his parents, Jesse B. and Faye Lipham.
A devoted husband, father, grandfather and friend, he was greatly loved. Ronnie was a member of First Baptist Church in Opelika and spent his life in humble obedience to the Lord's leading. He retired from Michelin in 2010, where he served for over 30 years. Afterwards, he served as CEO/President of Four Seasons Federal Credit Union. Ronnie loved spending time in the mountains of East Tennessee and doting on his bride. He led his family with kindness, patience, and wisdom.
He leaves behind his wife, Becky Lipham; children: Neyland (Andrea) Lipham, Kristen (Jeremy) Smith; three granddaughters: Ellie, Elizabeth Lipham, Rylie Smith, who referred to him as Pops.
A private family service will be held. In lieu of flowers, his family requests donations to Russell Medical Cancer Foundation or Samaritan's Purse in his honor.