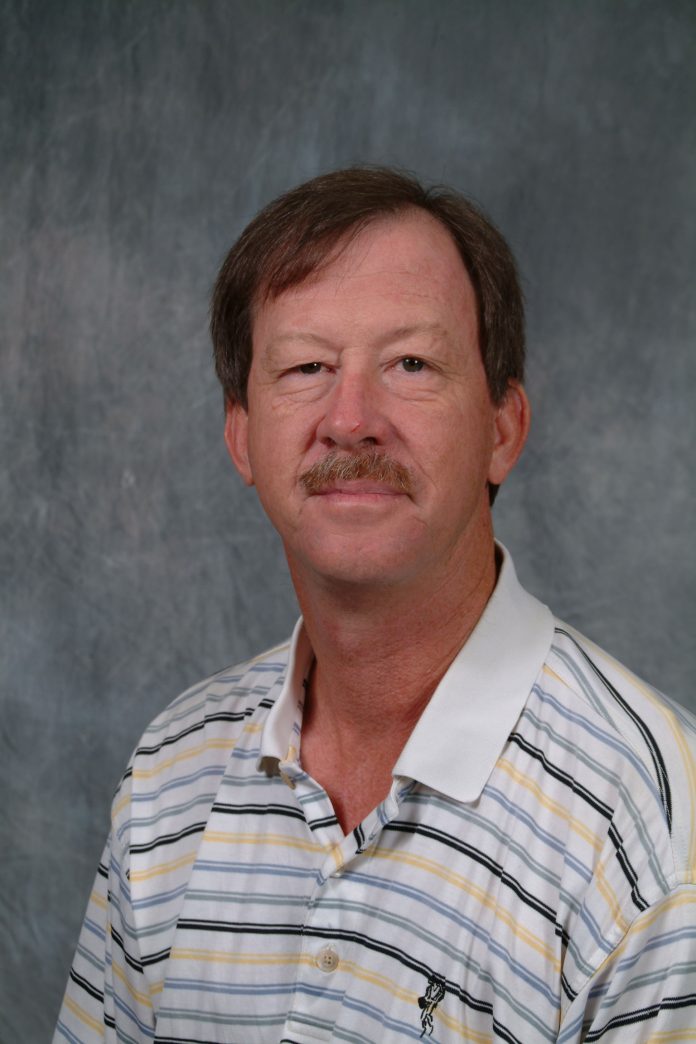 Special to the
Opelika Observer
In June 2017, Gary Harrelson, M.D., a family medicine physician in Auburn, suffered a broken neck and brain injury after enduring a bad fall in his home. Dr. Harrelson was originally sent to a neurosurgeon in Columbus, Georgia as a precautionary measure before he was transferred to EAMC, where he spent four days on the Progressive Care Unit.
After his stay at EAMC, Harrelson was transported to the Acute Rehabilitation Unit (ARU) at EAMC- Lanier in Valley where he began speech-language pathology as well as physical and occupational therapy. The ARU provides specialized rehabilitation and 24-hour nursing care for patients in the hospital who are not yet able to transition back to their homes.
While a patient in a typical acute or intensive care setting may receive only 15-45 minutes of therapy per day, the ARU at EAMC-Lanier offers intensive skilled therapy services for a minimum of three hours per day, five days a week.
Harrelson recalls feeling exhausted and not wanting to get out of bed for rehab during his first week in the ARU. Because of his brain injury, he experienced internal confusion, memory loss, pain when changing positions, agitation, nausea and dizziness.
As he began therapy sessions and his recovery progressed, Harrelson started to return to his old self.
"I can be difficult sometimes because I am stubborn, but once I started feeling better, I was able to joke around with the staff and give them a hard time," Harrelson said. "I quickly began to enjoy my stay and even went back to visit after I left to let them know how I was doing."
Shannen Coley, an occupational therapist who began working at EAMC-Lanier in January 2017, formed a special bond with Harrelson during his time in the ARU.
While Coley remembers initially feeling intimidated treating a physician, she focused her attention on finding ways to motivate Harrelson. As Harrelson's memory returned and he began volunteering family information, she quickly found that the involvement of his son, who attended many of their therapy sessions, would be imperative in maximizing his rehab potential.
"Every patient is a person who brings along his or her personal journey, learned experiences, traditions, values and so on," Coley said. "Harrelson was a patient who happens to be a physician, but more importantly, he is a father, friend and member of the community."
During his 16-day stay in the ARU, Coley worked with Harrelson to simulate daily activities and help him reestablish old routines and form new ones. One of her fondest memories with Harrelson was during an occupational therapy session when, after learning of his love for cooking, she assigned him the task of making a green bean casserole, a dish he had mentioned to her in a previous conversation.
Coley had Harrelson prepare the dish and instruct his son, Caleb, on setting the oven temperature and timer. "On days when he was not feeling well, Caleb was his saving grace," Coley said.
EAMC-Lanier's ARU opened in October 2016. The 17-bed unit includes private rooms overlooking the Chattahoochee River, a dining area and a rehab gym where patients participate in specialized therapy each day they are in the unit. "As a physician, I understand the importance of receiving great healthcare," Harrelson said. "I would recommend the ARU at EAMC-Lanier to anyone who finds themselves in a situation where they need this type of specialized therapy and care."
To learn more about the ARU at EAMC-Lanier, visit www.eamc.org/services/acute-inpatient-rehabilitation or call 334-710-0091.