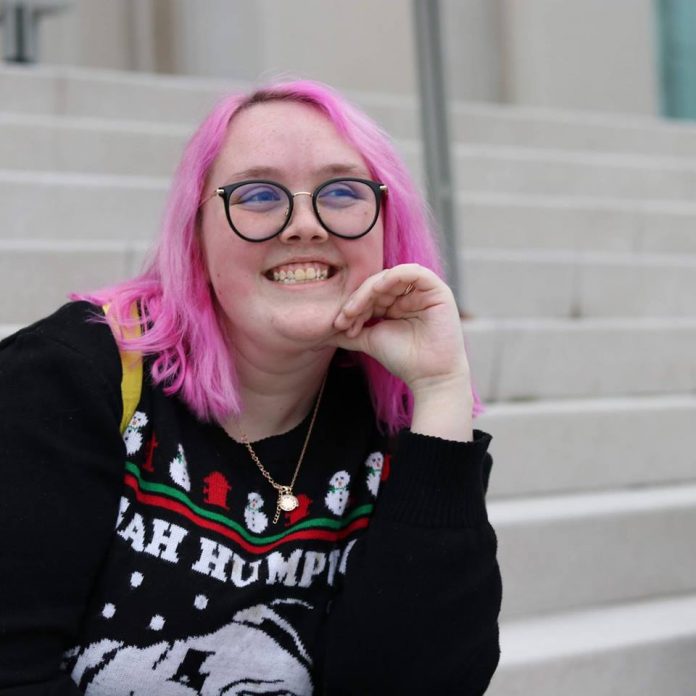 By Morgan Bryce
Editor
Opelika native and singer/songwriter Abby Miracle will release a new single tomorrow titled "Parachute on My Heart."
Known for producing music that is usually soft and acoustic, Miracle said the new release is a deviation from her normal sound.
"It's electric and upbeat the way I've never done before. I've never wanted to pick something like 'pop' as a genre because I have so many different influences present in my writing," Miracle said.
In time with the Valentine's holiday, Miracle said the song will speak to listeners who have or are facing difficulties in sharing their true feelings with someone else.
"This song means a lot to me, but I feel like it will resonate with a lot of other people too. Especially people around my age that are dealing with their first real romantic feelings and not just 'puppy love' type crushes," Miracle said.
A music video will be posted on YouTube tomorrow to accompany the single's release, filmed in The Railyard between Mama Mocha's Coffee Emporium and John Emerald Distilling Company.
Digital copies of Miracle's music to purchase or sample are available on most major music platform, including iTunes, Apple Music, Google Play, Pandora and Spotify. Physical copies and merchandise can be purchased on her Bandcamp site abbymiracle.bandcamp.com.
For more information, visit abbymiracle.weebly.com which contains social media links and information on future releases and shows.