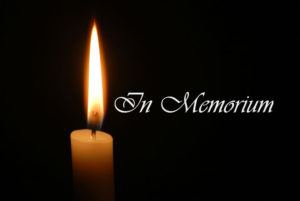 Tammy Blunt
Funeral service for Tammy Blunt, 47, of Opelika, AL, was at 12:00 noon, Saturday, October 28, 2017, at Marvyn Parkway Church of Christ, 2215 Marvyn Parkway, Opelika, AL 36801, Brother Jeremy Sanders will officiate.
Ms. Blunt, who passed away Friday, October 20, 2017 in Opelika, AL, was born June 14, 1970 in Lee County, Alabama.
Survivors include: a brother, Lindsey Warren Blount of Opelika, AL; sister, Antoinette Louise Blount of Auburn, AL; seven uncles, Frank (Gloria) Blount of Atlanta, GA, Jimmy (Sharon) Blount of Lakeland, FL, Carl Blount of Opelika, AL, Melvin (Ethel Pearl) Blount, Crenshaw (Edwina) Cook, Sr., Lou Palmer Cook and McArthur Cook, Sr. all of Auburn, AL; two aunts, Mary Buchannon of Auburn, AL and Shirley (Chinyere) Njaka of Hopkins, MN; special cousin, Sherry Cook (Willie) Welch of Opelika, AL; devoted friends, Shasta Reeves and Jada Reeves; a host of nieces, nephews, cousins and friends.
Harris Funeral Home directed.