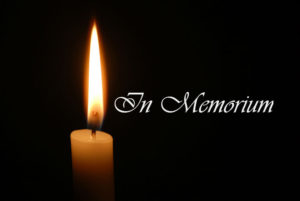 Sharron Robinson Fuller
Sharron Robinson Fuller, 47, of Opelika, Alabama, died on Friday, November 9, 2018, as a result of a tragic automobile accident.
She is survived by her husband of 25 years, John Fuller and their two children, Kathryn and Houston of Opelika. She is also survived by her mother Sue Neal Robinson of Cullman, two sisters: Susan Eller (Jim) and their daughter Sarah of Cullman; Sandee Burney (Jay) and their sons Jadie, Judson, and Jack of Huntsville; and brother, Jeff Robinson (Mary) and their daughters Meg, Gracie, and Kate of Birmingham. She is also survived by John's parents, Dr. Earle and Ann Fuller of Opelika, John's sister, Beth Fuller of Birmingham, and brothers Steve Fuller (Dee) of Kernersville, North Carolina, sons Josef and Clayton, and daughter Elizabeth of Chattanooga; Eric Fuller (Andrea), son Rush of Ozark, and son Jones and daughter Leslie of Auburn.
Sharron was preceded in death by her father, Elwin Ray Robinson, and her grandparents, Ethel and Fred Robinson and Grace and Ernest Neal, all of Cullman.
She was born on September 7, 1971, in Colbert County, Alabama. She graduated from Good Hope High School in 1989, where she was Miss Heritage and homecoming queen. She attended Wallace State Community College and was a 1994 graduate of Auburn University with honors in Civil Engineering. Sharron was employed by the Alabama Department of Transportation for 26 years where she worked as a project manager and assistant district manager.
Sharron was an incredibly faithful and active member of Trinity United Methodist Church, where she served as a member of the Board of Trustees, the Finance Committee, and the Personnel Committee. She also served in many leadership roles in the Student Ministry including Sunday School teacher, Discipleship leader, and key leader in the Mexico Mission Outreach.
She was an incredibly beautiful person, full of life and contagious energy, who brought joy to everyone. She devoted her life to helping family and friends of all ages and from all walks of life. She never hesitated to welcome a stranger. She was known for her culinary skills and creative and artistic projects. She will also be remembered for her warm and generous hospitality. Many hearts are broken over losing such a loving and compassionate wife, mother, loved one, and friend.
A graveside service was held Sunday, November 11, 2018, at 2:00 pm at Garden Hills Cemetery, followed by visitation from 2:30 to 4:00 pm, and funeral at 4:00 pm at Trinity United Methodist Church, Opelika, Alabama.
Memorials may be made to Trinity United Methodist Church, Mexico Mission Fund, at 800 Second Avenue, Opelika, Alabama, 36801.
Jeffcoat-Trant Funeral Home directed.