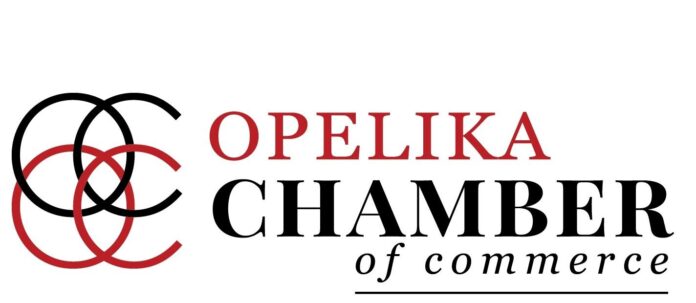 By Emery Lay
For the Opelika Observer
The Opelika Chamber of Commerce is here to remind those living in the Lee County area that summer fun and tourist-destination-hopping does not have to end when summer comes to a close. If you are looking for a late-October vacation, this is your chance.
From October 21 to 29, 2021, the chamber will be spending a week full of fun in Greece. The first two days will be spent in Athens, followed by subsequent travel days to Delphi, Olympia, Corinth and more.
"Traveling abroad together is a great opportunity to build community and camaraderie among our citizens, and also another avenue to help our citizens appreciate the beauty of home," said Ali Rauch, president and CEO of the chamber. "We are offering this trip as an opportunity to travel abroad but without the extra stress and burden of planning the trip."
While the airline information will not be known until 30 to 40 days before the trip, the chamber has marked Oct. 21 as its departure day from the U.S. On Oct. 22, the group will arrive in Athens at the Saronic golf hotel, followed by a brief one-hour trip through rolling hills, overlooking the Aegean Sea.
The days following will consist of numerous site-seeing activities, as follows:
Oct. 23: Athens City Tour; 50 to 60-minute commute from the hotel
Oct. 24: Delphi [optional]; 2-to-2.5-hour bus ride to the destination
Oct. 25: Peloponnese Peninsula, Mycenae and Old Town; 20 to 30-minute commute from the hotel
Oct. 26: Tour of Olympia [optional]; 2-to-2.5-hour bus ride to the destination
Oct. 27: Crossing the Corinth Canal; 15 minutes from the hotel
Oct. 28: Day Cruise of Saronic Gulf [optional]; 20 to 30 minutes from the hotel.
The King Saron Hotel in Isthmia is an all-inclusive experience, with every meal covered through the cost of the trip. The standard rooms are two large twin beds pushed together to form a king bed. Also available is a two-bedroom apartment or a modern double-triple that is two full beds pushed together. Upgrades should be available upon request.
"This trip to Greece is one of the most economical trips that's available, but it's also all-inclusive to an incredible, breathtaking, bucket-list worthy location," Rauch said. "Our travelers are excited!"
The hotel is a 50-minute to 1 hour ride from the airport and transportation is included in the overall cost. There is also a train stop just a short 10-minute walk from the hotel in the event of solo exploration. The weather each day of the trip should rest in the mid-to-low 70's during the day.
The cost is $2899 per person if booked by June 30 – the deadline – and traveling in a double room; A $450 deposit is due upon booking. This cost will cover airfare, housing and all meals, other than those chosen to be eaten apart from the group. Cancellations made more than 180 days prior to departure for any reason will be issued as a full refund.
The chamber once held these trips regularly under the leadership of Barbara Patton and is excited to begin them again.
"We have plenty of seats still available and look forward to sending Opelika's best to Ancient Greece," Rauch said.
The trip is open to everyone and open to book now at https://centaur.chamberdiscoveries.com/centaur6/online/OPR_roomPrice. Within 24 hours, you will receive an email confirmation, which will directly connect you with further instruction on how to pay the remainder of your dues. At that time, there will be an option to purchase insurance. Insurance can be purchased through Chamber Discoveries, or an alternative insurance option. Note: additional excursions will be paid upon final invoice date and can be added/removed all the way until that time.
For more information, visit www.OpelikaChamber.com or email sbirkbeck@chamberdiscoveries.com.