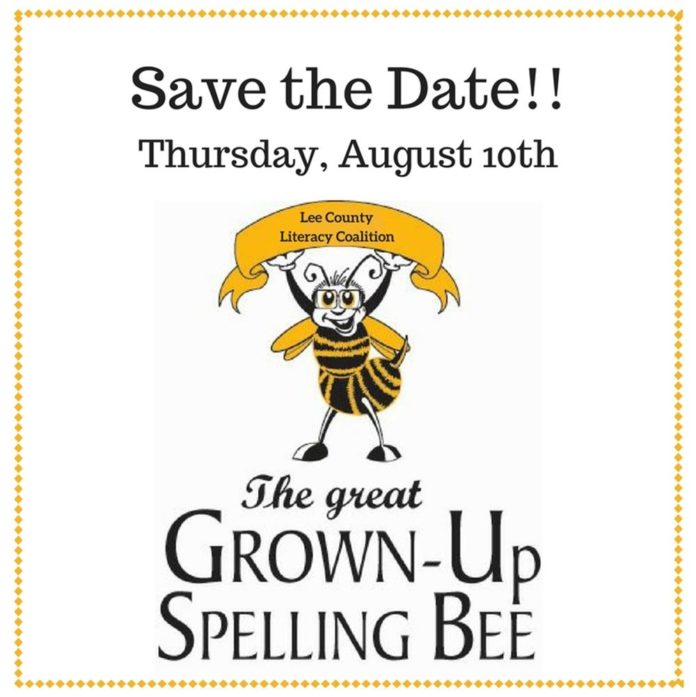 By Rebekah Martin
Associate Editor
The Lee County Literacy Coalition held the 14th annual Great Grown-Up Spelling Bee at the Auburn Alumni Center Aug. 10.
Teams of two representing businesses and organizations in Lee County participated in the speed-spelling competition that has raised nearly $10,000 for the Literacy Coalition in years past.
Jeffcoat Trant's team, 'To Spell in a Hand Casket', 'The Tori Spellings' of Lewis Cooper, Jr. Memorial Library and 'The OCS Awesome Spellers' of Opelika City Schools represented Opelika, spelling as many commonly misspelled words correctly as possible in 90 seconds. Teams then spun a wheel for more points to add to their total. Words chosen for the bee included 'caffeine,' 'necessity' and 'prerogative.'
Rod Bramblett, 'Voice of the Tigers' was the pronouncer of the event and Pam Powers-Smith, president of the Opelika Chamber of Commerce was the emcee. Mayor Gary Fuller, Sheriff Jay Jones and WTVM's Elizabeth White served as judges.
According to information provided by the LCLC, the Public Relations Council of East Alabama began the spelling bee as a fundraiser for the nonprofit. The Lee County Literacy Coalition provides programs and material for people who want to learn to read and write, pursue their GED or pass the military enlistment exam.