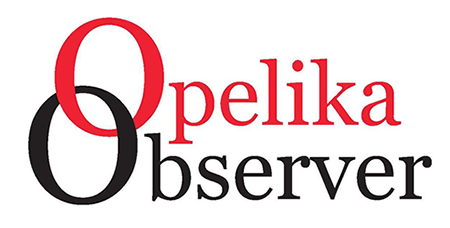 By Will Fairless
Associate Editor
As of 10 a.m. Wednesday, Hurricane Sally is, according to the National Weather Service, expected to make its way through Lee County late Wednesday afternoon and be out of the county by midnight. The southernmost parts of the state will experience the most damage, but the entire southeast half of Alabama is on a flash flood watch until 1 p.m. Thursday.
A wind advisory is in effect in Lee County until 7 a.m. Thursday, as winds sustaining between 15 and 30 mph, along with gusts of up to 45 mph, are expected. South Lee County has marginal (the lowest non-zero designation the National Weather Service uses) tornado risk between 11 a.m. and midnight.
The Lee County Emergency Management Agency (EMA) held a briefing Wednesday morning to let first responders (including volunteer departments) know what resources the EMA has available to them. The EMA prioritized making known the availability of the following immediately relevant materials, which were selected from a much larger list:
Sand
Sandbags
Shovels
Rakes
Cones
Barricades
Lighting
Chainsaws
ATVs
Rita Smith, director of the EMA, had the following advice for Lee County citizens: "We strongly encourage and continue to encourage that citizens get off of the roadways. I know people work and they've gotta get their kids to school and whatnot, but let's get home. It puts our first responders that have to be out there at risk when people are just driving around, and that's what we're really trying hard to not do. And it puts them at risk."
The latest updates on Hurricane Sally, along with contact information for the National Weather Service in Birmingham, can be found on the National Weather Service's website at weather.gov/bmx.