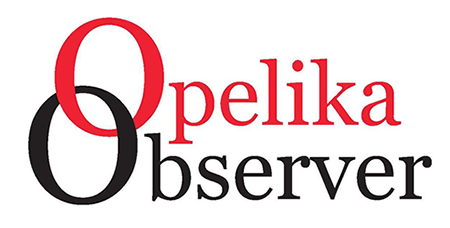 By Hannah Lester
LEE COUNTY —
The Lee County Commission approved Deputy Coroner and Smiths Station Deputy Fire Chief Daniel Sexton to act as Lee County Special Coroner during the Monday night meeting.
Coroner Bill Harris passed away on June 29 while on vacation with his family.
Harris had served as coroner in Lee County, and previously as chief deputy for over 30 years.
Probate Judge Bill English, in a letter to Sexton last week, said that by law Sexton will serve until Ivey appoints a coroner or the next election. The term ends January 2023. He was appointed Wednesday, July 6.
English also said that Sexton will need to appoint another deputy coroner, as he only has one right now.
"By this letter, you have full authority to act in the role of special coroner for Lee County," English said.
Originally, Sexton said, one of Harris' other deputy coroners, Chief Deputy Coroner Gene Manning, was appointed, but he resigned from his position.
"Obviously, I'm honored to continue to serve the citizens," Sexton said. "I've served the citizens of Lee County for a really long time. Bill also served in the coroner's office for close to 30 years, and he had an uncanny ability to be able to connect with people and show compassion in what's oftentimes a very bad day for them, the worst day that they've had sometimes in their entire life, having lost a loved one.
"So, obviously, we want to continue Bill's legacy of compassion and care for the citizens of the county, and I'm happy to be nominated to be able to do that."
Sexton said that when the next election takes place, he plans to run for the role. He still serves with the Smiths Station Fire Department and will be juggling both roles from now on.
"The coroner's office will have to obviously become my primary role at that point, but I'll continue to help [the fire department] as I can," he said.
To read more on Harris' life, check out The Observer's story here: https://opelikaobserver.com/bill-harris/
REPRESENTATIVES
The Lee County Commission voted to approve a representative during its commission meeting Monday night for the Alabama County Commission Association's Legislative Committee.
The Alabama County Commission Association includes a representative from each of Alabama's 67 counties.
"The work of the 67-member Legislative Committee is essential to the policy success of all Alabama county governments," said a memorandum to the Lee County Commission from County Administrator Holly Leverette.
The commission voted to nominate and approve District 2 Commissioner Ross Morris for the position.
"I did it for 2021-2022, and it's a lot of learning to be done there, and Ross is a new commissioner. I'd nominate Ross to be the legislative commissioner for our district, for our county," said District 1 Commissioner Doug Cannon.
The commission also discussed a representative for the Investing in Alabama Counties' Operations Council.
"The Council was established by ACCA's Board of Directors as a 43-member team to direct the IAC program, with members representing each of the 41 participating counties," said another memorandum from Leverette.
The Investing in Alabama Counties program was formed to help participating counties know how to spend allocated funding from the federal government legally.
Leverette shared with the commission that most counties participating chose the county administrator. The commission did not approve anyone at the Monday night meeting.
OTHER BUSINESS:
The commission heard a report from Dream Day Foundation Executive Director Marion Sankey.
The commission heard a report from Erica Norris on the IPMA-HR Southern Region 2022 Dayana Petete Outstanding Chapter Award for Lee County's chapter.
The commission adopted a resolution for a leveling, resurfacing and striping project on Lee Road 137 (Wire Road).
The commission approved revisions to the Lee County Parks Rental Agreement to no longer require written proof of Lee County participants for tournament use; that lights will turn off at 10 p.m.; the time limits on fields and costs for tournaments; among other changes.