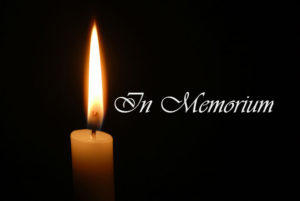 Catherine I. Sands
Catherine I. Sands of Opelika was born in Helena, Arkansas on July 31, 1953 and passed away at Bethany House on January 6, 2019. She was 65 years old.
She was a Member of Wesley Memorial United Methodist Church. She loved her grandchildren and spending time at the lake and the beach.
She was preceded in death by her father, Henry S. Thompson; grandson, Michael Gage Keel.
She is survived by her mother, Dorothy Thompson; daughters, Angela Hunt (Gary), and Jennifer Yates (Tim); brothers, Dee Sands, Bo Sands (Elaine); sister, Nancy Ward; grandchildren, Talon Yates, Peyton Keel, Taylor Yates, Fischer Keel, as well as numerous aunts, uncles, nieces, nephews, cousins, other family members and many close friends.
Memorial services were held at Wesley Memorial United Methodist Church Thursday, January 10, 2019 at 2:00 p.m. with Reverend Paul Ferrell officiating.
Memorial contributions may be made to Wesley Memorial United Methodist Church 2506 Marvyn Parkway Opelika, Alabama 36804.