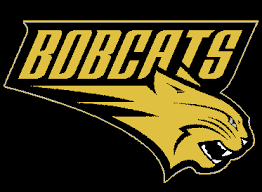 By Morgan Bryce
Staff Reporter
Nineteen penalties, rainy weather and injuries doomed Beulah to its second-straight loss Friday night, as the Bobcats fell 24-18 in overtime at Southside-Selma.
A back-and-forth contest throughout, Beulah coach Cody Flournoy said he saw moments during the loss that give him hope that his team is close to turning the corner.
"The biggest positive I took away from the game was is that we are right there – we're ready to win, we should've won, could've won. The past two weeks, I think we've played good enough, but just haven't been able to win," Flournoy said. "We got to get to the point where we can finish a game off."
The Bobcats came out throwing in the first half, but the rain's arrival at halftime prompted BHS offensive coordinator Matt Johnson to switch to their potent rushing attack. Beulah finished the night with 378 total yards of offense, with 266 of those yards coming on the ground.
Quarterback Nolan Earle relied on his legs in the game, rushing 24 times for 94 yards. The Panthers limited star tailback Caden Dowdell to 14 attempts for 38 yards and a touchdown, but wide receivers Tez Turner and David Fell stepped up to contribute a combined 117 yards rushing and a score. Turner also hauled in two receptions for 47 yards and a touchdown.
Defensively, Dowdell and Turner turned in strong showings. Dowdell notched 11 tackles and Turner came up with two interceptions, one of which was returned for a score but nullified because of a roughing-the-passer penalty. Other contributors included Isaiah Glidewell and Justin Hancock, who finished with 9 and 6 tackles respectively.
This Friday, the 1-2 Bobcats will host the 0-3 Central-Coosa County Cougars in a pivotal region match-up at Bobcat Stadium.
"We really felt like we could have won Friday night, and I think next week we'll be in the same situation. We're going to play a team that has struggled and hasn't played good football so far this season, and it's really a game that we need to go into and try to win," Flournoy said.
Kickoff against Central-Coosa is set for 7 p.m. Friday. Beulah High School is located at 4848 Lee Road 270 in Valley.