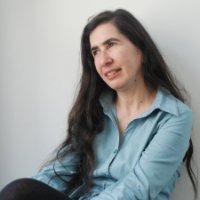 Special to the
Opelika Observer
Juror Maddy Rosenberg, an artist and curator from Brooklyn, will open an exhibition at the Biggin Gallery with a discussion about her work on March 25, with an awards and opening reception to follow. The exhibition will be available for viewing until April 5.
About Rosenberg
Rosenberg is the director of CentralBooking.
A Brooklyn native, she spends several months each year away from New York, with Berlin becoming her European base and second home. Rosenberg is an artist who works in several media: oil painting, artist's books, printmaking, drawing, toy theater and installation. She most recently had a solo exhibition of her artist's books at the Southwest School of Art in San Antonio and a two-person exhibition featuring all her media, which was the culmination of a month-long residency sponsored by the U.S. Consulate in Munich. Rosenberg's work has appeared in numerous group exhibitions, including at the National Museum of Women in the Arts, The Brooklyn Museum, Philadelphia Athenaeum, The Center for Book Arts, Hebrew Union College Museum, Flux Factory and Kentler International Drawing Space in the U.S; Médiathèque André Malraux in Strasbourg; Eagle Gallery in London and Inselgalerie in Berlin.
Rosenberg maintains an active international curatorial as well as exhibition career. In September 2009, Rosenberg opened Central Booking, a two-gallery space in Brooklyn focusing on artist's books and their integration into the larger art world through exhibitions on art and science themes (www.centralbookingnyc.com). She continues to do independent curating as well. Narrative Sequences, January-April, 2010, was the third exhibition she curated at The Center for Book Arts in New York. In 2005, Rosenberg's international multi-venue curatorial project, New York/Paris DIALOGUE Paris/New York received a National Endowment for the Arts grant. After producing the ArtistsBook Library for the exhibition on the theme of Library at Proteus Gowanus, a non-traditional space in Brooklyn, she stayed on as its curator until 2008.
Rosenberg earned a bachelor of fine arts degree from Cornell University and a masters of fine arts degree from Bard College.
For more information, visit Biggin Gallery online at www.cla.auburn.edu/art/galleries/exhibitions/.