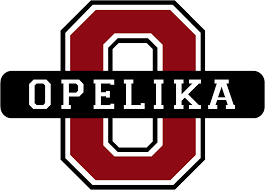 By D. Mark Mitchell
If you're like me, you cringe, shake your head or get frustrated when you hear "COVID-19." This infectious disease has effected all of us, no matter our gender or race. 
During our "Stay at Home" or I as say "Stay Safe" time, I have been thinking (I know that's dangerous … LOL) how life and sports will be after we make it to the "other side," say the experts. 
Since my weekly column "On the Mark" is about local sports, I will stick with the athletics. 
Normally, spring sports would be close to playoffs and championship play. 
Recreational baseball and softball would be playing games and or practicing. These children would be wide-open, playing at local facilities or traveling to different venues for games. Those who choose to play on individual travel teams would be busy every weekend. 
High school athletes would have football workouts and spring training. Student-athletes would be preparing for summer workouts, camps, 7-on-7 competitions and summer games allowed by the AHSAA. 
That's the normal way of sports life for our young adults. 
Nothing is happening in the sports world today. No one is allowed to practice nor play games because of "social-distancing" measures instituted by COVID-19's presence.
The day President Donald Trump lifts all the orders relating to COVID-19 and the world is open for business… will sports pick up where we stopped? I understand high school athletes can't go back and pick up where they left off, but will recreation sports and high school sports go back to the normal prior to COVID-19?
I do not have the answer, nor do you. Time will tell if high schools continue to have the same workouts as before. Will student-athletes want a break between sports? Will they continue wanting to workout year round and make the sacrifices to play on a team? 
Will parents allow their children to play travel sports year round? 
What about safety issues that were not thought about prior to the virus?
It is common in some sports to share equipment, batting helmets, catching gear, gloves etc. 
What changes will the adults overseeing sports adopt for safety?
What about simple things like high fives, jumping on a player that hits or makes a game-winning play?
What changes will be made to help insure the safety of players, coaches and officials?
All of these are unknown and only time will tell the answer. 
The one thing I know, life has changed! Hopefully when it's all over, and we have a cure for COVID-19, our world will be a better place. No matter the changes that must take place, I Pray we are better after this pandemic! 
I miss athletics, no matter the sport and can't imagine how a child or young adult feels about not having sports. 
The most important point to remember, we must keep the faith, stay positive and encourage each other.  
As we have learned, life is precious with or without athletics. 
I am one that believe life is better with athletics!
Hopefully I will be writing about local sports sooner than later.
One thing I have grown to know… God has a plan … no matter what we believe.  
Stay safe … hopefully you will hear the phrase "play ball" soon.
D. Mark Mitchell is sports director for iHeart Media, Alabama Dixie Boys State Director and vice rpesident of the A-O Sports Council.