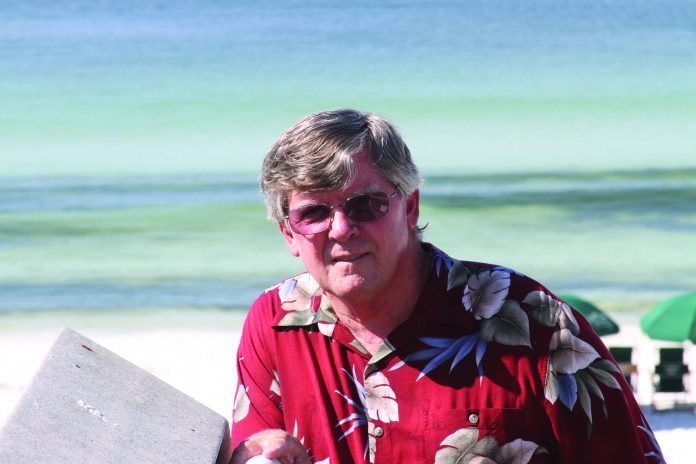 By Hardy Jackson
I like polls. Even though the idea of being able to ask a few people what they think and from that piddle of the population to determine what everyone thinks just doesn't make a lot of sense to me, I still like 'em.
So, whenever a new poll comes out, I am inclined to read the results and say to myself, "now that is something to think about," before I go off and don't think about it anymore.
Recently, I said that about a survey done by good ol' Gallup, the super surveyor of them all.
Gallup randomly selected 1,000 people and asked them questions concerning their quality of life – personal stuff about eating habits, work satisfaction, stress, emotional health and other things that I was taught not to talk about with strangers.
The Gallup guys and gals took this information and fit it into a formula called the "Gallup-Healthways Well-Being Index," sorted it out demographically and geographically, and somehow-or-other determined which parts of the country folks felt good about themselves. I read about all this in The New York Times (where else?).
With the article was a scale that ran from 57 to 73 (or from "feeling crappy" to "can't complain") and an "interactive map" where you could click on your congressional district to find out just how you and your neighbors are getting along – statistically speaking – in all sorts of categories.
Well, I had myself a dandy time with this and in the process discovered that if you want to be around heaps of happy people just head yourself to Colorado's 2nd Congressional District. On the other hand, the Appalachian Districts of Kentucky, Virginia and West Virginia don't seem to have as much to be happy about.
Alabama? When asked "did you experience feelings of happiness during a lot of the day yesterday?" most of us said we did.
'Course yesterday could have been a really good one.
Our happiest areas were Districts 2 (Montgomery and Dothan), 5 (Huntsville), and 6 which includes rich folks in Mountain Brook, Homewood and Hoover – maybe money can buy happiness after all.
I was particularly interested in the response when they asked folks if they laughed, smiled or felt sadness during the previous week. Breaking it down by age, gender, ethnicity and such they found that women laugh and smile more than men, but feel sadness more as well. People who are married or living with a "domestic partner" are happier than those who live alone.
Black folks are happier than white folks, but not as happy as Asians and even less merry than Latinos who are the happiest of all. The young are happier than the old, but both are happier than middle age.
The New York Times, in the spirit of aggressive, investigative journalism, asked Gallup to take all this information and come up with "a statistical composite of the happiest person in America."
And Gallup did.
And the winner is (drum roll please) "a tall Asian-American, observant Jew who is at least 65 and married, has children, lives in Hawaii, runs his own business and has a household income of more than $120,000 a year."
Shoulda known.
But does such a person exist? Or is it just one more example of polls leading to statistics, leading to a composite of characteristics that bear no relation to reality?
So, off the intrepid journalists went.
Sorta.
"A few phones later" they found him.
Alvin Wong. Yes sir.
Living large (5-foot-10) in Honolulu, Mr. Wong is a 69-year old Chinese-American, a Kosher-keeping-Jew, married with children, who owns and runs a health care management business and earns over $120,000 a year.
When the Times got him on the phone, he confirmed that, yes, indeed, he was a happy man. And what keeps him that way – apart from a successful business, a solid marriage, and a home in Hawaii?
"My life philosophy," he told the reporter, "is, if you can't laugh at yourself, life is going to be pretty terrible for you."
Then he added, "this is a practical joke, right?"
You know, I get pretty much the same feeling when I read the results of all these polls. I keep wanting to ask "Are you pulling my leg?"
And then they come up with Mr. Wong. Maybe there is something to this polling business after all.
Harvey H. ("Hardy") Jackson is Professor Emeritus of History at Jacksonville State University. He can be reached at hjackson@cableone.net.