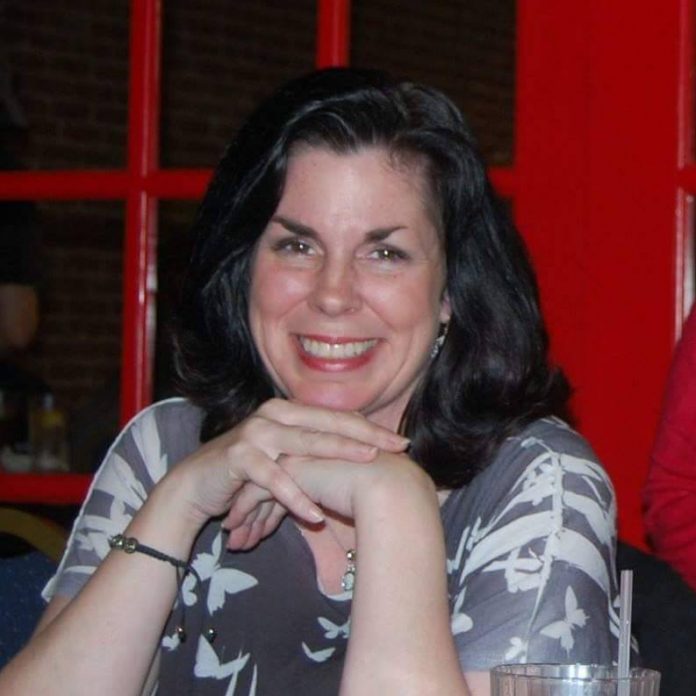 By Wendy Hodge
When I was in the first grade, I had a tremendous crush on my teacher. Mrs. Stejskal (pronounced Stay-Skull) was perfect, and I adored her. She wore an amethyst ring that sparkled when she wrote on the chalkboard. Her perfume was the exact smell of the magnolia tree in our backyard. And her hair was dark and thick and wavy. My heart's desire was to be just like Mrs. Stejskal when I grew up.
To say I was the teacher's pet would be an understatement. There was no extra work I wouldn't do, no task too menial, if it meant I could spend extra time with my favorite person. Every student in our first-grade class had been paired with a reading partner. Mine was a surly girl named Charlotte, whose large hands and vacant stare gave me the creeps. Charlotte never uttered a word in my presence. So when we learned Charlotte was moving away only a few weeks into the school year, I was relieved. Because everyone else already had a partner, Mrs. Stejskal became mine. Mine!
Thanks to my mother and sister, I was already an avid reader before starting school, but it was Mrs. Stejskal who introduced me to Nancy Drew. She owned every single book in the series and brought them, one by one, to share with me. While the other kids were reading Dr. Seuss and Frog and Toad, I was working my way through The Hidden Staircase and The Mystery at Lilac Inn. Mrs. Stejskal even allowed me to take Nancy Drew home with me, with the promise that I would take good care of her books. And I did – I treated them like the treasures they were.
Time passed quickly, and soon the end of school was only a few weeks away. Mrs. Stejskal made a big announcement – we would be having a cookout to celebrate finishing first grade, and it would be at her house! I was so excited I could barely stand myself! I marked the days off on the calendar that hung in our kitchen… counting down until the day in May that was circled in red.
Life has a funny way of tripping us up… just when we think things can't get any better, the rug gets pulled out from under our feet and we are reminded that every up has its down. Three days before the cookout, three days before the red-circled calendar day, three days before the one thing my six-year-old heart had been counting on the most…. I woke up with chicken pox.
Despite my protests and insistence that I was "perfectly fine," my mother took me to the doctor who confirmed that I was indeed not fine and that any activity involving my classmates was strictly prohibited.
I was devastated. Completely heartbroken. The gnawing aggravation of those itchy sore spots that covered my arms and legs and belly were nothing compared to the pain in my soul. I was crushed and spent those next three days lying on the couch, covered with calamine lotion and feeling sorry for myself. The morning of the cookout, I could barely bring myself to leave my bed. But my mother insisted. "You never know," she said. "You may have a visitor."
"Who wants to visit me?" I asked. "I look so gross."
My mother just smiled and insisted I put on some nicer clothes and make myself presentable. I watched the clock, ticking off the minutes, imagining my friends eating hot dogs and throwing water balloons and playing Red Rover… all at Mrs. Stejskal's house, for crying out loud!
Just as the afternoon was wearing thin, and I was getting drowsy, there was a knock on the door. My mother opened it, and there she stood. Mrs. Stejskal. I thought I was surely having calamine-induced hallucinations. But she was real, and she was there just for me.
"Hi, Wendy," she said and came to sit next to me. I was suddenly embarrassed at the sight of my own skin… pink and scaly and itchy. Just gross. But Mrs. Stejskal reached out and squeezed my hand. "I had chicken pox right at the end of first grade, too. I remember exactly how you feel, so I brought you some things to help pass the time."
She had brought a box with her, and inside was a buffet of goodies. "I brought you some hot dogs and potato chips and ice cream and popsicles," she said. She'd also brought coloring books and new crayons – the big 120 crayon box!
"Wow!" was all I could reply.
"There's also some water balloons and a prize from Pin the Tail on the Donkey because I'm sure you would have won that game hands down!"
"Thank you!" I managed to whisper.
"And I brought you something very special that I've been thinking about giving you all year," she said as she reached for a larger box and opened the lid. Inside was her entire collection of Nancy Drew books. All of them. I looked at her, and she knew what I was asking without me saying a word. "They're yours to keep because I know you will love them and take care of them just like I did."
My six-year-old heart melted, and the tears started pouring. She hugged me, and I returned the hug with every molecule of my being. I loved her, pure and true.
She stayed with me for the rest of the afternoon, and we finished reading The Mystery of the Old Clock. It's still my favorite Nancy Drew book to this day.
I learned a lot of things in that first year of school, but the most lasting lesson of all was the one that life itself taught me – what looks and feels like a bitter disappointment may turn out to be a treasure you'll keep forever. I missed the cookout, but I had Mrs. Stejskal all to myself for an entire afternoon.
Just last week, my bags were packed with cocktail dresses and an airline ticket. Bound for New York, my best friend and I, to finally take the next huge step in my literary career. But life is tricky. Through a chain of events that were completely out of my control, plans were changed.
Not ended, just delayed. And so, with our trip only 24 hours away, I told my best friend that there was no New York trip after all. And without skipping a beat, he said, "Then let's go to the beach." Because he is as easygoing a person as I have ever met, and because he cares about me, we booked a room and made our plans, and headed south.
No skyscrapers or fancy dinners, but boat rides and the ocean instead. And just like Mrs. Stejskal was all those decades ago, my best friend is my favorite person. Life got it just right this time. I am exactly where I belong.
Wendy Hodge is an Opelika native, an empty nester and lover of all things Opelika. She previously had a column titled A Word or Ten, which was featured in the Tennessee Star Journal and is currently awaiting release of her first novel with Harper Collins Publishing Company.