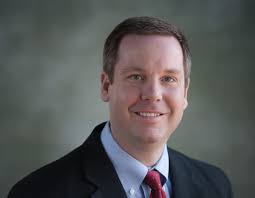 By Justin Smith
This year's regular tax filing season does not actually wrap up until July 15. The corporate Sept. 15 and individual Oct. 15 extended filing deadline currently remains in place. Keep in mind that while you can obtain filing extensions, payment deadlines are nearly always Dec. 31 of your tax filing year. While many people think of April 15 (July 15 this year) as the tax deadline, it is important to note that many federal and state laws apply to tax payments to avoid the imposition of penalties and interest.
First, make the best use of your options if you owe money to the government. Don't put those taxes on a credit card – the interest rate from the government is much lower, and they will accept payment plans. A guaranteed low-rate loan from the government beats credit card interest anytime, especially with a guaranteed payment plan.
Second, it may be time to consider updating your withholding allowances. If you received a substantial refund this year, it means you overpaid the government and did not have the use of your money throughout the year. While over withholding can provide a forced savings plan, you can only withdraw once a year and the government is not going to pay interest to you. Why not follow up that hefty refund with a nice increase in your take-home pay? Consider filing an updated W4 with your employer/payroll department to reduce your withholdings and put additional money in your pocket each paycheck throughout the year. The IRS has released an all-new W4, which is required to be used when you update your tax withholdings or switch jobs.
Next, if you are self-employed and faced a large tax bill, consider making quarterly estimated tax payments to avoid sticker shock next spring. Employee payroll withholdings are nothing more than frequent estimated payments. If employees pay estimated taxes, you should too. A quick and easy way to project your 2020 estimated taxes is to divide your 2019 liability over 4 quarterly payments, and send those in regularly using Form 1040ES. Don't forget your state tax – just because it's smaller doesn't mean you should ignore it. Paying smaller amounts can help you avoid a major bill at the end of the year. Taxes should not be considered an emergency – you know they are coming, so it's best to be prepared for them.
Also, keep good records to document your financial activity throughout the year. While your likelihood of being audited may be low, your accountant cannot claim the deductions he or she doesn't know about. Do your CPA a favor – provide a complete record of your taxable activity throughout the year so they can provide you with the very best tax return possible.
Most importantly, it's time to set your budget and financial objectives for the year if you have not already done so. Do you want to get out of debt? Save for a home? Invest for the future? Whatever your goals and objectives are – seek out and engage professional guidance from a CPA, investment advisor or other wise counsel and get started on your road to success. The optimist in me looks forward to the end of the COVID-19 crisis, and while the economy is unlikely to immediately rebound, the fundamentals of wise financial planning remain unchanged.
Justin Smith is a licensed certified public accountant in Opelika, specializing in individual and small business tax and accounting. He can be contacted at 334-400-9234 or Justin@JSmithCPA.net. His website is www.jsmithcpa.net.