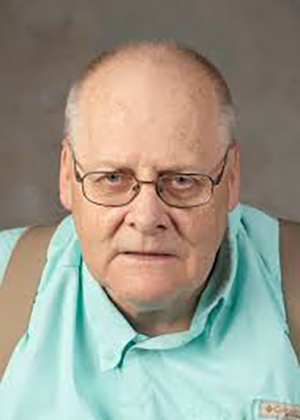 By Greg Markley
For the Opelika Observer
The recent somber events for civil rights icon John Lewis, an Alabama native, refreshed my memory of another occurrence of someone lying in repose at the State Capitol in 1998. It was for another politician involved in the civil rights struggle, but in the wrong way. This was George Wallace, four-time governor and presidential hopeful, seeking to ride the horses of populism and segregation to higher office.
I went to the Capitol in 1998, an hour before the lying in state began. I knocked on the strong wooden door and it was quickly opened by a state trooper. The first thing I saw was Gov. Wallace's face staring at mine. A bit scary! (Both Lewis and Wallace had open-casket viewings.)
There is one aspect of John Lewis' career that is fascinating but seldom spoken of: his 1986 campaign for a congressional seat. Living in metro-Atlanta, I closely studied what was going on in the campaign, where Lewis was the underdog. I thought of that contest while waiting for the hearse carrying Lewis to pass by in Montgomery on Sunday, July 26.
Although humble, Lewis would have been pleased to see Alabama state troopers, including African-American ones, salute him at the Selma bridge. At the Edmund Pettus Bridge in March 1965 he was beaten and suffered a fractured skull in the "Bloody Sunday" appeal for voting rights. Lewis died July 17 at the age of 80. He served in the U.S. House of Representatives from 1987 until his death. Now I tell about Lewis' election to Congress, after an ordeal of a campaign.
Julian Bond was a civil rights activist but was known most for his "silver-tongued oratory" and his professorial demeanor. Handsome and articulate, he was a regular panelist on public affairs TV shows and had even hosted Saturday Night Live. His main ability was in witty comebacks with people less or just as articulate as he.
In Lewis's autobiography, "Walking with the Wind: A Memoir of the Movement," he notes that even before the campaign began, his critics were gathering. One such critic told a newspaper: "John's just too nice. He's got too much goodness in his heart. They might blow him over. But Julian can handle it."
A celebrity who traveled the cocktail circuit, Bond had friends in Hollywood (the Temptations, Bill Cosby) who raised money for him at benefits. He was endorsed by big-city mayors (Tom Bradley in Los Angeles, Ed Koch in New York City), as a well-known politician with many years in the Georgia legislature. The only major civil rights figure who backed Lewis was Ralph Abernathy.
Bond won with 47 percent while Lewis had 35 percent in the multi-candidate primary. Lewis was disappointed, but he was determined to win through hard work. Meanwhile, Lewis' only asset was his house; he did not have the city council salary ($18,000) anymore and his wife Lillian made $30,000 at a library.
Lewis wrote in his autobiography, "We weren't starving poor, but we weren't shaking money out of any trees either." He reasoned that he had always turned bad things around when pressured. Hardly anyone worked harder than he did. He paid particular attention to Jews, African Americans and women. Members of the gay community, a growing group in Atlanta, were also sought-after votes. Bond was focusing on the black intellectuals and middle-class.
The turning point in the 1986 runoff election was a debate, where the long-simmering issue of Bond's alleged illegal drug use came up. Bond was the only candidate in the primary to refuse a test. So Lewis cleverly said: "Why don't we step out and go to the men's room and take another test?" (for the runoff election.) Bond was silent and the tension high. Then Lewis said, "It seems you're doing the ducking" (of questions). Bond was ineffective thereafter in the debate.
Lewis won in a major upset by 52 percent to 48 percent on Tuesday, Sept. 2, 1986. Bond received a lot of votes from the African American middle class and intelligentsia. Lewis captured more than 90 percent of the white vote, mostly affluent liberals. Julian Bond and his Hollywood friends were stunned. It was as if they opened a door and were faced with a corpse of a former governor. John Lewis always liked to engage in "good trouble," anyway. Rest in Peace, congressman.
Greg Markley has lived in Lee County for 20 of the past 24 years. An award-winning journalist, he has Master's degrees in education and history. He taught political science as an adjunct in Georgia and Alabama.