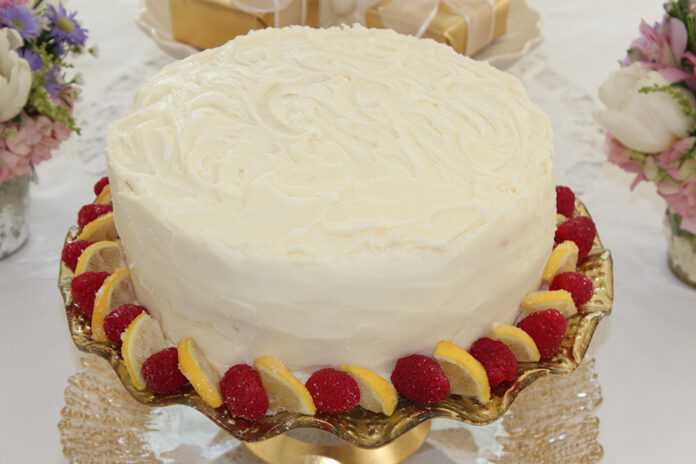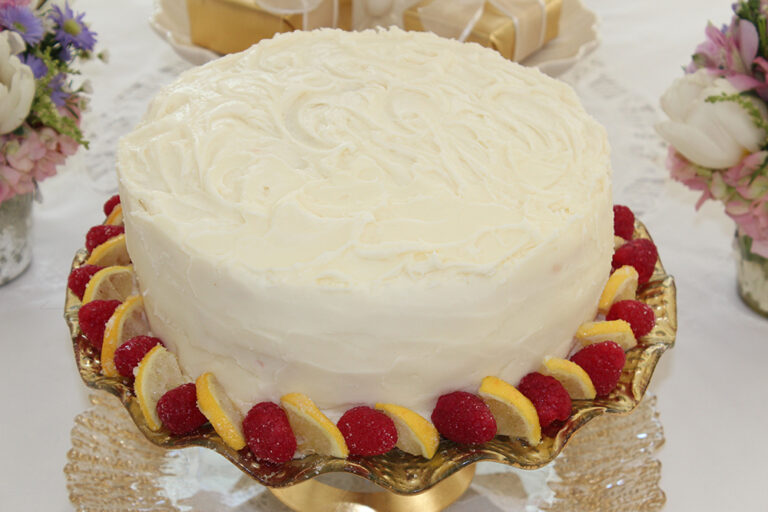 By Ann Cipperly
As Easter morning dawns, sunrise services are being held to begin a glorious day of church services and celebrations. Plan to celebrate the good news of Easter as the main focus for the day. Keep the celebration festive with a scrumptious meal to serve after church services with dishes prepared ahead, allowing you to relax and enjoy the day.
For most of us, Easter brings back happy memories of childhood, getting new clothes for church service and coloring eggs. Mom would always have a tender ham in the oven, and fresh spring vegetables would be simmering on the stove. A beautiful cake would be waiting on the counter, or a yummy dessert would be chilling in the refrigerator to cap the celebratory lunch. Then, more eggs would be hidden for one last egg hunt.
While ham is still popular for Easter (Several ham recipes ran last Easter. E-mail me if you need a recipe), some of us will be serving a pork loin roast or lamb. I never tried lamb until Don and I were married. It was a popular dish at his house growing up. His Mother would serve a leg of lamb at Easter and other times. I didn't like the taste of lamb immediately, but after trying it a few times, I was hooked.
It is easier to find lamb chops locally than a leg of lamb. The chops cook in just a few minutes and are nice to serve for Easter if you have a small group. Chef Eron Bass and Carol Duncan both have recipes for marinating lamb.
If you are baking a ham, use the instructions on the label. Whatever meat you are serving, be sure to wait 10 to 15 minutes after cooking before slicing to allow the juices to set. Otherwise, when you slice the meat, the juices will run out, making the meat dry and tough.
Lemon desserts are refreshing at Easter. A few years ago, I worked on creating a lemon and raspberry cake for an occasion. I used a favorite pound cake recipe with a lemon syrup drizzle to make the layers super moist. For the filling, I prepared half of a lemon cream recipe from Margaret Walker, then spread raspberry jam over the layers.
I thought about using whipped cream to cover the cake, but decided my family would prefer a rich cream cheese frosting. The cake was garnished around the base with sliced lemon halves and fresh raspberries.
I am also including Margaret's recipe for her Easy Lemon Raspberry Cake. Her recipe is easier and uses a cake mix for the layers. The raspberry jam can be omitted for a Lemon Cream Cake. When I made Margaret's delicious cake, I decorated the top with lemon slices and fresh raspberries, then use sliced lemons and raspberries for garnishing the base of the cake.
Margaret is a former faculty member in the Department of Nutrition and Foods at Auburn University. She enjoys cooking and keeps her freezer and pantry stocked for preparing meals quickly. Margaret and her husband, George, have one son, Jim, who is married to Kristen Horn. George's father was Dr. James Walker, a well- known physician in Opelika for many years.
Either one of the raspberry lemon cakes would be lovely for Easter, and they can both be prepared a day ahead.
Another choice for an Easter dessert is Beverly Corley's yummy Carrot Cake Trifle. Beverly enjoys cooking, so I contact her from time to time to see what new recipes she is making. This sounds so good, and it can also be made ahead.
Children will enjoy helping to make Natalie's Warren's Egg Nests while they are coloring eggs.
Easter morning can be hectic getting everyone dressed for church. Plan ahead and set the table the day before. Colored eggs can create a celebratory centerpiece, and the eggs can be hidden after lunch.
Another quick centerpiece is placing maidenhair ferns with spring flowers in baskets or urns and using crosses for accent down the table.
After this past year being home and so much going on in our country, the meaning of Easter gives us hope. It is the perfect time to turn the page for a fresh start.
Following is a variety of springtime recipes for assembling a delectable Easter menu. In the season of rebirth, may this Easter be a time of renewed faith and hope for your family.
Stuffed Eggs
6 large eggs
1/4 cup mayonnaise
1 tsp. Dijon mustard
Salt and pepper to taste
Pickled okra, sliced, optional
Chopped fresh parsley, paprika for garnish, optional
Place eggs in a single layer in a saucepan and fill with enough water to cover. Add a little baking soda to make it easier to peel the eggs.
Heat on high until water comes to a full boil. Cover and remove from heat. Let stand for 15 minutes, then rinse under cold water.
Crack eggshells and peel under running water. Pat dry with paper towels. Slice eggs in half lengthwise, removing yolks.
Mash yolks with mayonnaise, mustard and salt and pepper to taste.
Pile egg yolks into egg halves. Garnish with a slice of pickled okra, chopped parsley or paprika, if desired.
Brined Herb Roasted Pork Loin
Beverly Corley
Brine:
2 Tbsp. chopped fresh thyme
2 Tbsp. chopped fresh rosemary
2 Tbsp. kosher salt
1 Tbsp. loosely packed lemon zest
1 Tbsp. light brown sugar
3 garlic cloves, pressed
2 tsp. freshly ground black pepper
1 tsp. finely crushed coriander seeds
1 tsp. dry mustard
¼ tsp. dried crushed red pepper
Pork:
1 (2 ½-3 lb.) boneless pork loin
3 Tbsp. olive oil
Vegetable cooking spray
Combine first 10 ingredients in a small bowl. Rub over pork. Chill, uncovered, 8 to 12 hours.
Let pork stand at room temperature 30 minutes.
Preheat oven to 400. Cook pork in oil in a large skillet over medium-high heat 2 minutes on each side or until browned. Lightly grease a wire rack with cooking spray. Place pork on rack in a roasting pan.
Bake at 400 for 35 to 40 minutes or until a meat thermometer inserted into thickest portion registers 135 degrees. Remove from oven and let stand 15 minutes before slicing.
Grilled Lamb Kabobs
Chef Eron Bass
1 ½ lb. lamb, trimmed and cut into 1-inch cubes
6-8 fresh rosemary sticks, leave tops and remove lower leaves
2 red onions, peeled and quartered
2 red peppers, seeded and cut into 1-inch pieces
Marinade:
1 Tbsp. paprika
½ tsp. cumin
2 tsp. coriander
Kosher salt
Black pepper
Olive oil
Mix all marinade spices in mixing bowl or food processor while slowly adding oil until it makes a paste. Place lamb in a bowl; cover with marinade. Refrigerate for an hour or longer.
Use rosemary sticks as skewers. May need to use a knife to get meat started attaching to skewers. Alternate meat with peppers and onions. Grill for about 5 to 8 minutes, turning as needed. Once you get a nice char, remove and let rest.
Strawberry, Walnut and Feta Salad
Janice Ryan
12 cups romaine lettuce
1 cup feta cheese, crumbled
2 cups strawberries, sliced
Balsamic vinegar dressing
1½ cups sugared walnuts (recipe follows)
In large bowl, combine romaine lettuce with strawberries, feta cheese and sugared walnuts. Add balsamic vinegar dressing and toss.
Sugared Walnuts:
1½ cups walnuts
1 stick butter
2 cups brown sugar
Melt butter in saucepan or sauté pan over low heat. As butter begins to soften, add brown sugar, stirring constantly. When brown sugar begins to bubble on medium heat, continue stirring for two more minutes. Add walnuts and stir until coated with sugar. Pour sugared walnuts onto waxed paper. Allow to cool completely. Break walnuts apart before adding to salad.
Roasted Asparagus
Susan Ballard
1 lb. asparagus spears
1-2 Tbsp. olive oil
2 cloves garlic, minced
Kosher salt
Freshly grated black pepper
Lemon juice
Grated Parmesan cheese
Preheat oven 400. Clean asparagus and break tough ends off. Lay in single layer in baking dish or roasting pan. Drizzle olive oil over spears; roll asparagus back and forth until coated with oil. Sprinkle minced garlic, salt, pepper and Parmesan cheese over top.
Cook 8 to 10 minutes until desired doneness. Drizzle with lemon juice, if desired. Serves 4.
Rosemary, Thyme and Dijon Marinade for Rack of Lamb
Carol Duncan
2 racks of lamb
Marinade:
1 tsp. fresh rosemary, minced
½ cup extra virgin olive oil
5 Tbsp. red wine vinegar
1 ½ Tbsp. Dijon mustard
2 cloves garlic, minced
1/4 tsp. dried thyme
½ tsp. kosher salt
½ tsp. freshly ground black pepper
Mix ingredients together and place in a zip lock bag. Let lamb marinate overnight. Grill or roast to desired doneness.
Roasted Red Potatoes
Janine Simmons
Can prepare a day ahead
Mesh bag of small red potatoes
Lemon pepper
1 stick butter
Boil potatoes 20 minutes until tender; drain. Slice in half. Place butter sliced in bottom of roasting pan. Add potatoes. Sprinkle a generous amount of lemon pepper over potatoes. Can be prepared the day before.
Place in a 350 degree oven to heat through for about 20 minutes. I watch the butter when it starts to bubble. Then I turn the oven down if I need to keep them warm until dinner is ready.
No Knead Yeast Muffins
1 pkg. yeast
2 cups warm water
1 ½ sticks butter or margarine, melted
¼ cup sugar
1 egg, beaten
4 cups self-rising flour
Place yeast in warm water. Cream melted butter with sugar; add beaten egg. Add yeast and water, then flour. Drop batter into greased muffin cups. Bake at 350 degrees for 20 minutes. Can be stored tightly covered in refrigerator up to a week.
Lemon Cream Cake with Lemon-Raspberry Filling and Cream Cheese Frosting
I created this cake for a special spring occasion. It makes a lovely dessert for Easter. The Lemon Soaking Syrup makes a. super moist cake. Can omit the raspberry jam for a lemon cake.- Ann Cipperly
Cake
2 sticks unsalted butter, softened
3 cups sugar
3 cups flour
6 eggs
1 cup whipping cream
1 tsp. vanilla
Lemon Soaking Syrup, optional
Lemon Filling
1 jar seedless raspberry jam
Cream Cheese Frosting
Lemon slices and fresh raspberries for garnish
Cream butter and sugar well. Add eggs, one at a time, beating well after each.
Add flour and cream alternately, beginning and ending with flour. Add vanilla.
Pour battered into three greased cake pans. Bake at 300 degrees for 40 minutes or until test done. Cool in pans before removing.
Lemon Soaking Syrup:
1/3 cup fresh lemon juice
1/3 cup granulated sugar
In a small saucepan, combine lemon juice and sugar; bring to a boil. Reduce heat to a simmer and cook, stirring, until sugar dissolves, about two minutes. Place cake layer on plate. With a toothpick, poke holes in cake; drizzle syrup over top. Let sit a few minutes before adding filling and another layer.
Lemon Filling:
3/4 cup sugar
3 Tbsp. cornstarch
1/4 tsp. salt
3/4 cup water
1/3 cup lemon juice
2 Tbsp. grated lemon peel
1 Tbsp. butter
8 oz. container whipped topping (can use 1 cup heavy cream, whipped and sweetened)
Combine sugar, cornstarch and salt in saucepan. Gradually stir in water and lemon juice; add lemon zest. Heat to boiling, stirring constantly. Boil and stir 2 minutes or until thickened. Remove from heat. Stir in butter. Cool completely. Fold in whipped topping.
Cream Cheese Frosting:
8 oz. pkg. cream cheese, softened
2 Tbsp. butter, softened
3 cups powdered sugar
Beat cream cheese and butter; add sugar. Beat until smooth.
Assemble:
Spread 1/3 cup raspberry jam on each layer. Top with 1 cup or more Lemon Filling. Cover cake with Cream Cheese Frosting. Store in refrigerator. Garnish with lemon slices and fresh raspberries, if desired.
Easy Lemon Raspberry Cream Cake
Margaret Walker
Raspberry jam can be omitted for a Lemon Cream Cake.
1 box white cake mix
1½ cups sugar
6 Tbsp. cornstarch
1/2 tsp. salt
1½ cups water
2/3 cup lemon juice
4 Tbsp. grated lemon peel
2 Tbsp. butter
16 oz. container whipped topping
1 jar seedless raspberry jam
Lemon slices and raspberries for garnish, optional
Bake cake mix according to package instructions. Cool. When ready to frost, split layers in half crosswise to make four layers (or bake in four layers).
Combine sugar, cornstarch and salt in saucepan. Gradually stir in water and lemon juice; add lemon zest. Heat to boiling, stirring constantly. Boil and stir 2 minutes or until thickened. Remove from heat. Stir in butter. Cool completely. Fold in whipped topping.
Spread 1/3 cup raspberry jam on each layer. Top with 1 cup or more frosting. Cover cake with remaining frosting. Store in refrigerator. Garnish with lemon slices and raspberries, if desired.
Carrot Cake Trifle
Beverly Corley
Cake
1 (15.25 oz.) pkg. carrot cake mix
1 cup water
2/3 cup vegetable oil
3 eggs
Filling
2 ½ cups milk
5 oz. pkg. instant vanilla pudding mix
8 oz. pkg. cream cheese, softened
8 oz. container frozen whipped topping, thawed
Topping:
1 cup almonds
1 cup shredded coconut
1 cup toffee baking bits
Preheat oven to 350 degrees, Grease a 9 x 13-inch baking dish.
Beat cake mix, water, vegetable oil, and eggs together in a bowl using an electric mixer on low speed about 30 seconds. Increase speed to medium and beat until batter is evenly mixed, scraping sides of bowl as needed. Pour batter into prepared dish.
Bake until a toothpick inserted in center of cake comes out clean, 31 to 36 minutes. Cool cake for 10 minutes before removing to a wire rack to cool completely. Keep oven at 350 degrees.
Spread almonds and coconut onto a baking sheet. Bake until toasted and fragrant, 5 to 10 minutes.
Beat milk and pudding mix together until evenly combined and thickened; beat in cream cheese until filling is smooth, Fold in whipped topping.
Cut cake into bite sized pieces; spread one layer into a trifle dish or glass bowl. Spoon a layer of filling, about same depth as cake layer, over cake layer. Sprinkle a layer of almonds, coconut and toffee bits over filling. Repeat layering with remaining ingredients. Chill until ready to serve.
Easter Nests
Natalie Warren
17 oz. jar marshmallow cream
¼ cup creamy peanut butter
2 Tbsp. butter, melted
15 oz. can chow mein noodles
1 cup chopped M &M's
Robin Egg candies
Mix marshmallow cream, peanut butter and butter together until well blended. Add noodles and M&Ms and toss until well coated.
Drop in 1/3 cup mounds on greased cookie sheet and shape with greased fingers into small nests. Let stand until firm.
Dust the bottoms of the nests lightly with powdered sugar; then fill with egg candies before serving.
Goat Cheese Salad with Strawberries
Dressings:
16 oz. bottle Paul Newman's Balsamic vinaigrette
1/3 cup honey
1/3 cup Dijon mustard
Salad:
6 cups mixed baby lettuces or spring mix greens
½ cup chopped walnuts or pecans or almonds, toasted
1 ½ cups sliced strawberries
6 oz. goat cheese, cut into ¼ inch slice
Combine vinaigrette with honey and Dijon mustard; mix well. Toss lettuce with nuts, and strawberries. Arrange lettuce mixture and goat cheese slices on individual salad plates. Pass dressing. Makes 6 servings.