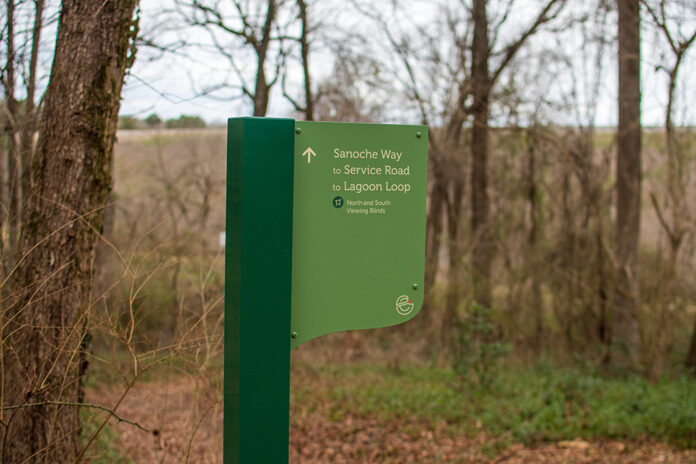 Photos by Josh Fisher/For the Opelika Observer
On Feb. 6, the Opelika Wood Duck Preserve hosted an appreciation event for the donors that contributed to their project during last years Opelika Giving Day. The group installed 11 new signs throughout the preserve.
The signs were designed by the AU 2019/2020 Advanced Graphic Design class of professor Robert Finkel, who has won awards for his design work including a master plan for Gulf State Park. Logo design, color palette and standardized typography were all selected by the students under Finkel's guidance. There are nine wayfinding trail signs, an orientation sign on the pavilion and a site ID sign at the entrance.