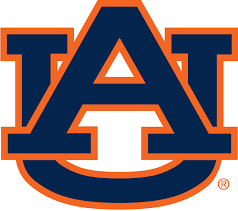 Special to the Opelika Observer
Auburn University's Tiger Giving Day on Feb. 21 will aim to unite the Auburn community at www.TigerGiving.org with one goal in mind — to support projects throughout campus and help students and faculty have an impact on a variety of initiatives.
The clock will start ticking on Feb. 21 and end at 11:59 CST for the 24-hour university-wide crowdfunding effort that will allow people to give to as many of the more than 25 projects as they choose.
One unique offering in this year's Tiger Giving Day lineup is the Jay and Susie Gogue Performing Arts Center's effort to purchase a custom, Auburn-themed Steinway 1098 piano for the center's green room. Donors who give $50 or more to the facility's Tiger Giving Day project will be invited to sign the piano prior to the center's grand opening in 2019.
"The names on the piano give the artists a way to see who provided them with the tools to help them be their best," said Christopher Heacox, executive director of the Gogue Performing Arts Center. "What better way to leave your mark than to sign the piano that artists from around the world will play for years to come?"
Another highly anticipated project involves a collection of reel-to-reel tapes at the Ralph B. Draughon Library. The tapes include original 1965-1979 recordings and feature speakers such as boxer Muhammad Ali, consumer advocate Ralph Nader, actor Vincent Price, senator Edward Kennedy, senator Barry Goldwater, news anchor Dan Rather, journalist George Plimpton and many others.
The recordings are not currently in a format usable by the public, but on Tiger Giving Day, donors can help to purchase the equipment necessary to digitize these tapes so the world can hear them.
Projects have goals ranging from $2,000 to $35,000 and include special dog runs for the Canine Performance Sciences' dogs, private nursing pods for the Tiger Babies nursing service provided on game days, lighting for nighttime use of the Davis Arboretum and more.
Though they are all different, Tiger Giving Day projects have one thing in common — their success depends on support from Auburn alumni, friends, faculty, students and community members.
TigerGiving.org will feature the full selection of projects on Feb. 21, and donors will be able to see real-time updates about each project and the collective impact of their giving. The official hashtag for the day is #TigerGivingDay.
Since the first Tiger Giving Day in 2015, more than 5,000 donors have made gifts to support nearly 50 projects.