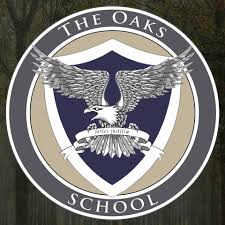 Special to the
Opelika Observer
The Oaks School's varsity squad lost 60-44 to New Life Christian Academy of Millbrook last Friday night.
Defensively, The Oaks were led by senior Jaxxon Scott, who finished with 22 tackles. Luke Christian and Daniel Adams added eight each and Lane Starling had 10 tackles. Jackson Washburn and Ryan Decker had seven tackles each, with Decker adding a pick-six.
On offense, Decker caught two of four passes thrown his way for 57 yards and had two touchdowns. Lane Starling racked up 90 receiving yards and three TDs. Jaxxon finished 17-of-29 passing for 213 yards, including two interceptions. He also added 18 carries for 157 yards.
The Oaks record is now 3-5 overall in their first season. They will play Coosa Valley Academy at Opelika's Moore Stadium this Friday.
Middle School
The Oaks Middle School lost 46-6 at Central Christian in Newman last Thursday. Their only touchdown came from a screen pass from quarterback Jagger Scott to halfback Jayden McKee. Amidst two critical injuries and being out-manned at every position, the scrappy Oaks defense fought hard all night. Middle linebacker Asher Hallmark led the defense with nine tackles, Scott had eight tackles from his defensive end spot, Landon Childree finished with seven tackles Jayden McKee notched five tackles from cornerback.
The team's next game is against Unity Prep of East Point, Georgia on Oct. 10.