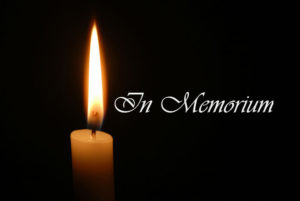 Tammy Henley
McConnell
The graveside service for Mrs. Tammy Henley McConnell of Beauregard will be Monday, April 13, 2020 at Garden Hills Cemetery.
Mrs. Tammy McConnell, who died Friday at her home, was born on October 27, 1969 in Opelika, AL.
She was preceded in death by her father, Phillip Henley.
She is survived by her husband, Bobby McConnell, her sons Neal (Tori Parker) McConnell of Beauregard, Adam (Audrey) McConnell of Commerce, GA, her Mother Margie (Ken) Matchen of Opelika, her sister, Lee Ann Henley of Opelika, her nephew Cole Waldrop of Benton, KY, her Mother-in-law, Francis Cousins and her grandchildren Kelli, Wyatt, Annabell, and Dakota McConnell of GA, and her heart, Reagan Isabel McConnell of Beauregard.
Due to the Covid-19 sanctions, the family will not be allowed to have a visitation or service for Mrs. McConnell, but a celebration of life will be planned in the future to remember our sweet Tammy.
Jeffcoat-Trant Funeral Home and Crematory directing.