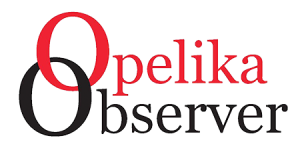 By Will Fairless
Associate Editor
The Auburn Chamber of Commerce held a membership forum via Zoom on Sept. 30 and invited Auburn City Schools Superintendent Dr. Cristen Herring for an update on the school system.
Rod Cater introduced the forum by saying, "Two components of the chamber's mission ar to connect and inform the auburn business community. The membership forums advance these components by providing a platform to connect our stakeholders with our members."
Herring gave an update on Auburn City Schools. The following are quotes from Herring's statement during the Zoom call:
"On this, our 37th day of school, in what has proven to be very unusual circumstances, I am proud to be with you and to represent Auburn City Schools. In all the years before, the 37th day of school might not have seemed extraordinary. 37 was no different from 36 or 38 or 134, but this year, in the year of COVID-19, I believe that we are all learning to celebrate what before might have been very easy to overlook."
"With terrific support of our local community and our business community too, Auburn City Schools is a very special place. With tremendous support of our city council and city leaders, with outstanding leadership provided by our board of education, and with my privilege of working with talented, dedicated colleagues, Auburn City Schools is an amazing place in which to work and learn."
"We communicate and collaborate with our area partners, including Lee Scott Academy, Opelika City Schools, and the Lee County school system. Auburn city schools is one of only 8 systems in the state of Alabama to have earned straight A's on the Alabama State Department of Education's accountability report card. With rankings and awards that recognize the hard work of our students, teachers, and staff, Auburn City Schools is proud of the high ranking by niche.com and such recent accolades as being named a 'best community' for music education. Our system is one of very few in the state showing growth in Alabama this year. There are 724 students in the auburn city schools class of 2031."
Herring displayed a graphic with some figures about the school system, including how the system's enrollment has grown (an average of 129 more students every year for the past three years) and the following demographic information, labeled "ethnicity of student population:"
American Indian/Alaskan: 0.19%
African American/Black: 11.64%
Asian: 23.61%
Pacific Islander: 0.07%
Hispanic: 6.52%
Caucasian/White: 57.97%
Herring commended the class of 2020 for their achievements and for graduating in this unprecedented time. She shared the following statistics about the most recent graduating class:
600 graduates
8 National Merit Finalists
8 Commended Scholars
3 National Merit Institutional-Endowed Scholarship Recipients
6 Presidential Scholar Nominees
195 Total Number of Colleges/Universities Represented
$18.2 Million in Total Scholarships
61% of class awarded scholarships
17 AP Scholars
8 AP Scholars with Honor
30 AP Scholars with Distinction
7 National AP Scholars
In Auburn City Schools at the beginning of the year, 6,313 traditional learning students received face to face instruction, and 2,537 chose to learn remotely.
Herring showed a PowerPoint slide that read, "Preventative measures are in place in Auburn City Schools including the use of facial coverings, social distancing, increased sanitizing by custodial staff, and proper hand hygiene. Cases of COVID-19 have presented themselves within ACS and have been reported to the Alabama Department of Public Health with students and staff being quarantined accordingly."
"There is no certificate or no trophy that adequately provides recognition our educators deserve. What makes Auburn City Schools so special is indeed our amazing teachers," Herring said.