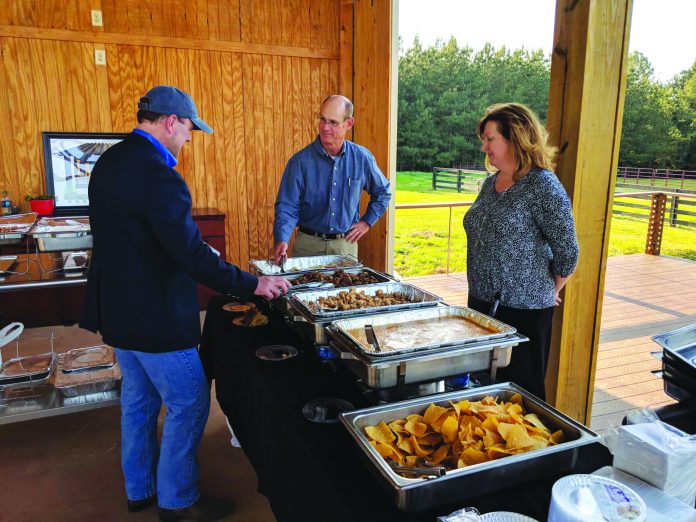 By Shawn Kirkpatrick
Opelika Observer
Both the Opelika and Auburn chambers of commerce teamed up with Storybook Farm to host "Business after Hours" at the farm Thursday night. La Cantina served up quesadillas as well as chips and queso. John Emerald Distillery poured gin and vodka for guests, made from their special recipes. Red Clay Brewery served glasses of their home-brewed beer.
There was a table where patrons could sign up for the 10th annual Kentucky Derby Dinner and Auction at Storybook Farm May 5. Tickets are $85, a table of 10 is $1,000 and a commemorative table is $1,300. All the proceeds go to the farm's programs that help children who are dealing with grief, sickness or have special needs. The goal this year is $150,000. Last year the derby raised $110,000.