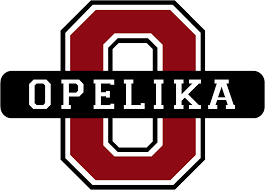 By D. Mark Mitchell
Last week, Gov. Kay Ivey, the Alabama Department of Public Health's Dr. Scott Harris and State Superintendent of Education Dr. Eric Mackey held a news conference announcing the closure of K-12 public schools for the remainder of the 2019-2020 school year. Schools are open for alternate delivery of instructions for the remainder of the school year. 
Mackey's guidances included no face-to-face interactions, no in-person instruction, field trips, convocations or gatherings or athletics will be allowed for during this period.  This ended all AHSAA sporting events for the remainder of the school year. 
Alabama High School Athletic Association Executive Director Steve Savarese followed with a memo to all member school's superintendents, principals, athletic directors and coaches whose sports play in the spring.
Savarese said his goal was to ensure all member schools that he knew of their concern about having to make the decision. By canceling the remainder of the spring's athletic calendar, they are looking out for the safety, health and wellbeing of not only student-athletes, but coaches, administrators, parents and fans. Savarese stated he was hopeful the 2020-2021 school year would be normal. 
The AHSAA maintained its position on what can and cannot be done while are closed. All member schools athletic events and activities including but not limited to, contests, practicing, weightlifting and conditioning are suspended until further notice. 
The memo contained frequently asked questions applying to AHSAA member schools. 
Basically, no activities of any kind on school property. No students are covered under catastrophic insurance during the period.
The AHSAA does not govern outside facilities not connected to schools but "strongly" supports the ADPH recommendations on gatherings of multiple people are discouraged.  The outside participation and 50% rules are not in effect during this time period. 
The AHSAA created committees for spring, summer and fall sports. The groups will develop contingency plans which must be presented and approved by the Central Board of Control.
"Again, following the directives of the Alabama Department of Health to protect our health and safety -and should be – our number 1 goal. We will not eradicate this disease unless we all cooperate with health care professional recommendations, maintain social distancing, and continue to Pray for God's assistance. God Bless you all!" Savarese wrote at the end of his memo.
OHS Football
In an appearance on the "On the Mark" radio program Monday, Opelika High School Coach Erik Speakman, talked about the shutdown. 
Speakman said absolutely no workouts will take place on campus or in groups off campus. 
"I do not won't someone to be exposed and return home to cause danger to themselves or older family members. Our family has stayed together at home, basically not leaving the house," Speakman said. 
The players were given workouts prior to spring break and the shutdown because of COVID-19.  Spring training will not take place and no one knows when student-athletes will be able to workout like normal.
In the meantime, players are urged to follow protocol from the Alabama Department of Public Health.
Coaches will name "player captains" to check on a group of players to insure each are okay and following the precautions in place and following the workout schedule given prior to Spring break. 
It's obvious that Speakman is serious about the safety of student-athletes and their families. 
POSITIVE THINKING 
On a personal note, I encourage all to follow health guidelines set by ALDH and President Donald Trump.
Reach out to those that are by themselves and our seniors. It's good to know someone cares about you!
I pray for a speedy cure for this disease and we life to return as we know it.
D. Mark Mitchell is sports director for iHeart Media, Alabama Dixie Boys State Director and vice president of the A-O Sports Council.