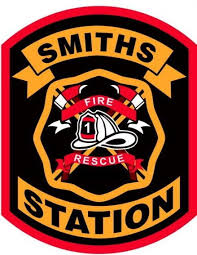 Special to the
Opelika Observer
The Smiths Station Fire and Rescue Department recently updated its contact information for its two stations.
All administrative questions, mail and public inquiries should be directed to Station 1, which is located at 50 Lee Road 430.
Following is a list of updated email addresses, key contacts, phone numbers and website links for residents and the general public to add to its contact list:
Main phone number – 334-947-0911
Fax number – 334-947-0912
Website: fire.smithsstational.gov
Email: help@fire.smithsstational.gov
Fire Chief – Joe Walden
Deputy Chief and Public Information Officer – Daniel Sexton
Assistant Chief – Leann Bolt
Lieutenant and Ambulance Supervisor – Kevin Ingram.
Station 5, located at 9500 Lee Road 240, serves as an ambulance base for the department. Persons needing emergency medical assistance are strongly encouraged not to walk up seeking medical help because the ambulance and crew may be out and about.
There are a total of six stations, but only Stations 1 and 5 are manned at all times.
In case of emergency or if one needs an ambulance, they are asked to always call 9-1-1 first.