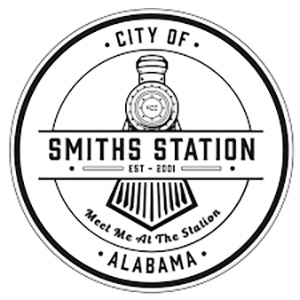 Special to the
Opelika Observer
The development of the City of Smiths Station's Public Works Department took a major step forward with the addition of a Bobcat skid steer loader, a purchase that was approved by resolution during Tuesday's city council meeting.
Council members made a motion to move their Aug. 25 meeting to Aug. 27 due to a scheduling conflict with the municipal election.
The council approved the General Fund Budget for 2020-2021 proposed by Finance Officer Shelby Branton.
"Shelby is about two to three months ahead of schedule in getting this done," said Mayor F.L. "Bubba" Copeland. "I appreciate her dedication and efforts to keeping our city's financial matters in order."
The council also approved an ordinance re-establishing, enforcing and maintaining the city's motor fuels tax, which helps fund repaving projects throughout the city. The current tax is equal to two cents on each gallon of motor fuel sold or delivered within the city limits.
The Smiths Station City Council meets on the second and fourth Tuesdays of each month with the work session starting at 5:30 p.m. Eastern Time followed by the regular meeting at 6 p.m. Their meetings are held within the council chambers of the Smiths Station Government Center, which is located at 2336 Lee Road 430. For more information, call 334-297-8771.