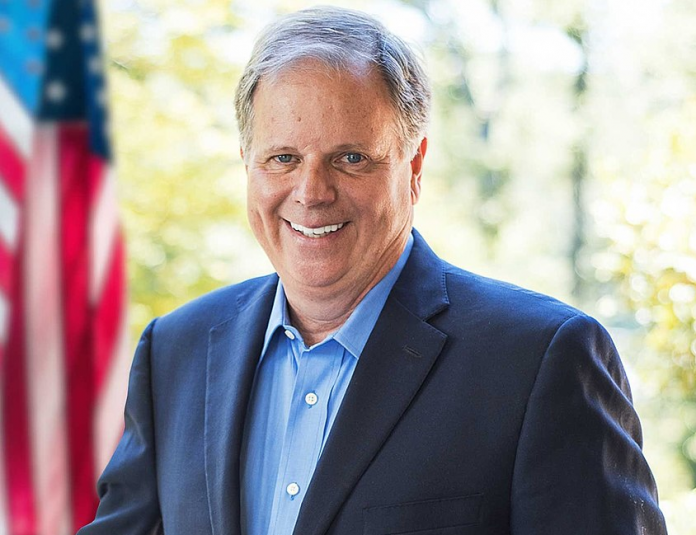 Special to the
Opelika Observer
Sen. Doug Jones recently expressed deep disappointment in the Senate's failure to deliver critical disaster aid to Alabama and other states to assist in recovery efforts for some of the natural disasters that occurred in 2018 and 2019. A compromise remains out of reach due to disagreements about the level of funding to be included for Puerto Rico.
"I am deeply disappointed that a political tug-of-war has once again delayed much-needed disaster aid to Alabamians and others throughout the country. For months, I have worked with my colleagues on both sides of the aisle to find a solution and I have personally reached out to the president to discuss the urgent need for aid. Unfortunately, people on both sides of the aisle are blaming each other and refusing to negotiate in good faith — all while farmers and others who were devastated by natural disasters must continue to wait, wondering each day if they're going to be able to put a crop in the ground this year or to rebuild their homes and businesses. Playing politics when people lives and livelihoods are at stake just reaffirms Washington's reputation for dysfunction and partisanship. We have to do better and that will require both sides to come together and stop pointing fingers," Jones said, who plans to return to visit Lee County in the coming weeks said.
Last week, Jones was the only member of the Senate to support both disaster relief bills that were brought to a vote. After both bills failed, he personally reached out to the president to discuss the need for a disaster aid compromise and urged him to make a deal that could pass Congress.
In February, Jones joined with several of his Republican colleagues to propose a bipartisan $13.6 billion disaster relief package, which would provide aid to Lee County as a result of the March 3rd tornadoes, as well as farmers in the Wiregrass whose crops were devastated by Hurricane Michael.
Jones visited both areas following these disasters and has committed to fighting for aid to help these impacted communities recover.