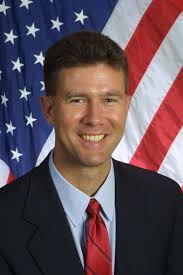 Special to the
Opelika Observer
Alabama Sec. of State John H. Merrill has submitted a letter outlining his support for the Executive Order or other legal remedies requested by President Trump to require the inclusion of a U.S. citizenship question on the 2020 United States Census form.
Secretary Merrill's letter submitted to the administration on July 4, expressed his support of President Trump's inclusion of a citizenship question on the 2020 U.S. Census. The question of citizenship ensures the U.S. Census Bureau gathers accurate information for use in determining the number of congressional seats and Electoral College votes delegated to the State of Alabama in the upcoming redistricting.
"It is devastating news. Alabama could lose a seat in Congress if non-U.S. citizens are calculated in the 2020 Census and in other parts of the nation," said Merrill. "Alabama has a great deal at stake with the data produced by the 2020 Census if non-U.S. citizens are counted."
"We don't need to be giving benefits to people who are non-citizens over people who are citizens, period. There are two districts in Los Angeles County, California that currently have less than 40% United States citizenship in population. That means there are two congressional districts in California that shouldn't even exist.
When you start counting citizens, then you will have citizens represented in Congress. When you start counting everybody, even those people that may not be citizens, you're giving advantage to people that allow illegals to come into their community. That is not a positive thing for anybody," Merrill added.
Secretary Merrill supports the President in any other related actions he directs the U.S. Attorney General.