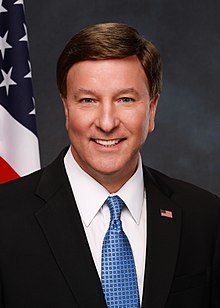 Special to the
Opelika Observer
Congressman Mike Rogers made the following statement today after the House Armed Services Committee (HASC) unanimously approved a new military branch for Space, a measure offered by Rogers and Jim Cooper (D-TN). The measure passed during the National Defense Authorization Act (NDAA) mark-up for Fiscal Year 2020 (FY20).
The is an initiative Reps. Rogers and Cooper have been tirelessly pushing for over two years and its creation was called for by President Trump last year.
"I am thrilled my colleagues on HASC recognize the importance of focusing on this proposal. As I have said time and time again, the future of warfighting will be fought in Space. Russia and China are surpassing us in Space capabilities and we must have a military branch focused solely on this mission. I also applaud President Trump's vision and unwavering support in creation of this military branch. Our national security truly depends on it," Rogers said.
Rogers serves as Ranking Member of the House Committee on Homeland Security and is a senior member of the House Armed Services Committee.