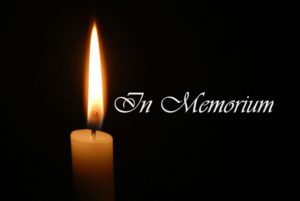 Reverend Carlton Monroe Messe
Reverend Carlton Monroe Messer was born on June 7, 1941 to Charlie Levi Messer and Thelma Rebecca Lee from Greenville, Alabama. Rev. Messer passed away on April 19, 2018.
Reverend Messer was a resident of Opelika, Alabama and served as pastor of Living Waters Ministries Center located at 3005 Lafayette Highway in Opelika, AL for over 20 years.
He is predeceased by his parents Charlie Levi Messer, Thelma Rebecca Lee; brothers: Charles Messer, and Curtis Messer; sister, Margeret Messer.
He is survived by his wife Ruth Messer, sister Mary Messer Holder, two brothers: Clyde Messer and Cecil Messer.
He has five step-sons Paul W. Nichols and Gregory Nichols, Albert Wilson, Jr., Joseph Wilson, and Scotty Wilson, and numerous grandchildren and great grand- children.
Funeral services were held on Sunday April 22nd, 2:00 PM at Living Waters Ministries Center located at 3005 Lafayette Pkwy in Opelika.
A public viewing/ memorial was held 6:00pm-8:00pm Saturday, April 21, 2018 at the Jeffcoat-Trant funeral home located at 1500 Frederick Road in Opelika.
Jeffcoat-Trant Funeral Home directed.