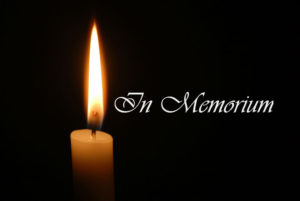 Regina O'Guynn, was born on May 9, 1969, to the late Arlin Bennie Spraggins Sr. and Lynda Butler Spraggins in Alabama. She passed away on May 24, 2020, at her home in Beauregard.
Along with her parents, she is preceded in death by her son Will Kirby and brother-in-law Steve Bledsoe.
She is survived by her spouse, Billy O'Guynn, Sr.; sons, Ben O'Guynn and Billy O'Guynn, Jr.; sisters, Lavelle Bledsoe, Renee Champion (Chuck) and Teresa Gentry; brothers, Carlton Spraggins (Ginny), Arlin Spraggins, Jr. (Katie), Brian Spraggins (Jennifer) and Darrell Spraggins (Dawn) and her grandchild Evan O'Guynn.
Visitation was held on May 26, 2020, in the parlor at Frederick-Dean Funeral Home
A private graveside service was held on May 27, 2020, at Saugahatchee Assembly of God Cemetery in Reeltown, Alabama with Reverend Billy short and Reverend Rusty Sowell officiating
Frederick-Dean Funeral Home directed.