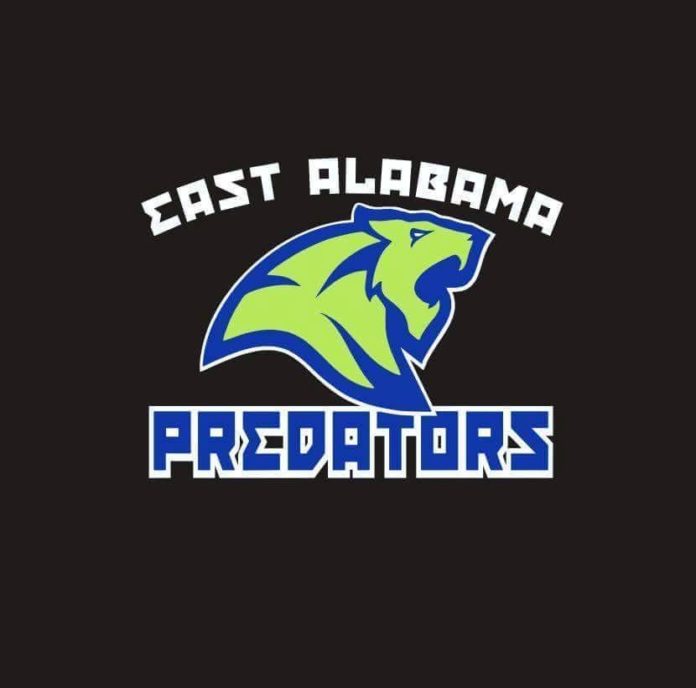 By Morgan Bryce
Staff Reporter
The East Alabama Predators failed to find the end zone for a second-straight week, losing 20-0 to the Georgia Crush.
The defense held their own for three quarters, as defensive tackle Cody Palmer once again delivered a dominant performance, notching a tackle for a loss and an 18-yard run for a first down off a fake punt. Linebacker Montrelle Johnson added a sack and tackle for a loss.
Offensively, the Predators were led by strong showings from receiver Quay Tolbert, who had six receptions for 90 yards, and quarterback Devin Foreman, who passed for 161 yards and rushed for 60.  With the loss, the Predators fall to 0-2 on the season, and are last in the Xtreme South Division standings.  After a bye week, the Predators next game will have a home tilt June 3 against the Chattanooga Eagles of the Xtreme West Division.
Kickoff is set for 7 p.m., and the game will be played at Notasulga High School's Sanderson-Knapp Stadium.
For more information on the Predators and a full schedule, visit the Gridiron Developmental Football League website www.gdfl.org. The stadium is located at 500 E. Main St. in Notasulga, Ala.