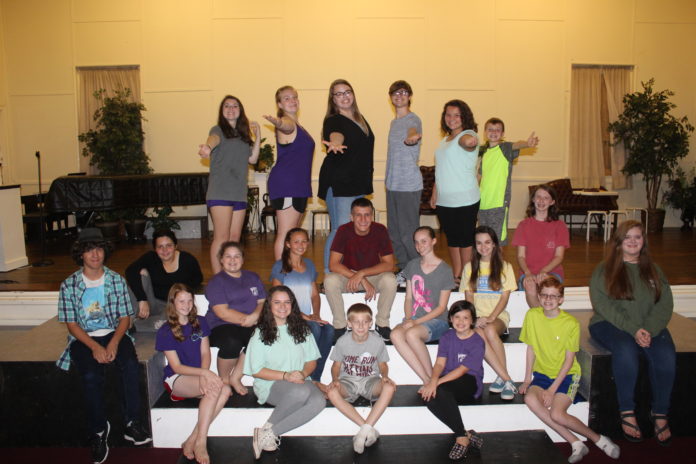 By Morgan Bryce
Staff Reporter
The Opelika Theatre Company will present a musical adaptation of Jane Austen's classic 'Emma', with three shows Sept. 21-23 at the Southside Center for the Performing Arts.
In the story, the play's namesake, Emma, is a teenage matchmaker who is always certain she can find the perfect match for her classmates and school faculty. The major question throughout the play is this: will Emma's constant matchmaking prevent her from finding her own happiness?
The play will feature music from legendary female groups and solo artists like The Supremes, Cyndi Lauper, Pat Benetar, Katy Perry, Whitney Houston and Paula Abdul.
OTC's Artistic Director Marty Moore said she believes the show will appeal to all ages, and is excited to see the troupe expand and add local talent to its productions.
"(The) OTC is fulfilling our mission statement, as 92 percent of the cast is from the Beauregard, Beulah and Smiths Station communities, because there is no theatre program in their schools. We are providing them the opportunity to explore, embrace, and learn about the world of performing and fine arts," Moore said.
Lee Chapel AME's music director and Emma director Dr. John Roberts added that it is important for the community to come and support the play.
"We are embracing the hidden talent of the young people in our community. I want people to embrace our mission and by embracing our mission you embrace us," Roberts said.
Abby Freeman and Johnny Dickey will play the lead roles of Emma and Jeff in the play.
For more information and ticketing options, visit https://squareup.com/store/OpelikaTheatreCo/. The Southside Center for the Performing Arts is located at 1103 Glenn St.