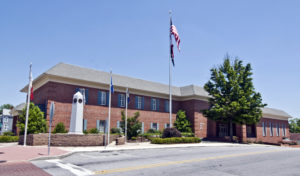 By Michelle Key
Publisher
In the first city council meeting of the new year, the council voted to amend the city the ordinances to reflect changes made within the state legislature pertaining to the collection of permits for network transportation companies such as LYFT or Uber and their riders.
In an effort to better regulate this relatively new industry, new legislation has given the Public Service Commission the authority and responsibility to issue and maintain permits for such companies throughout the state.
In other business, the council:
Mayor Gary Fuller announced that he had reappointed Ira Silberman to the Opelika Planning Commission. Silberman's new term will end Feb. 15, 2025
approved the designation of city personal property surplus and authorized it's disposal
approved a refund request from John Emerald Distilling for an overpayment of their liquor tax during the period 2015-2018
approved a request from Verizon for a special use permit to modify their equipment located at 269 Lee Road 711.
approved a tax abatement agreement with Jo-Ann Stores, Inc. The company has announced plans to purchase, acquire, and install approximately $2,875,000 worth of new manufacturing machinery, equipment and other new personal property in its existing facility located within the corporate limits of the City of Opelika; and the project is estimated to be placed in service by Jan. 31, 2021
approved an appropriation contract with Employers Child Care Alliance for $6,000
approved the appointment of an agent from Alabama Municipal Electric Authority to purchase any potential future excess electric energy that might be generated by solar panels installed on homes in Opelika.
The next city council meeting will be held Jan. 15 at 7 p.m. at City Hall, which is located at 204 S. 7th St.