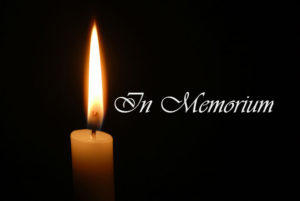 William (Wayne) Smith, Sr.
Mr. William (Wayne) Smith, Sr. passed away on December 27, 2018 at East Alabama Medical Center.
He was a resident of Opelika but lived most of his life in Roanoke, Alabama. He was retired from West Point Stevens Corporate Office.
He was preceded in death by his parents, his brother, a son-in-law, and his wife, Eddie Brown Smith.
He is survived by his wife Wanda Smith; children: Shan Ayres, Bill Smith, Cliff Smith and Nan Smith; stepchildren: Jamie Sparks, James Barker, and Misty Moseley; 7 step grandchildren and 1 step great grandchild.
Graveside services were held at Springfield Baptist Church in Roanoke, Alabama at 2:00 p.m. on December 30, 2018.
Jeffcoat-Trant Funeral Home directed.