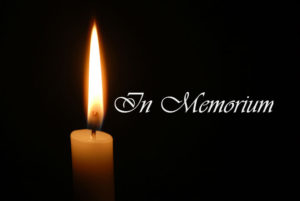 Virgil Sanders
Virgil Sanders of Opelika, Alabama was born to the late Wallace C. and Willie Dale Howard Sanders on July 13, 1924 and passed away on June 8, 2018 at Bethany House. He was 93 years young.
Virgil was born and raised in Lee County, Alabama. He met and married EOleta McConnell in 1943. He worked in Pepperell Manufacturing Company for 17 years of age until retirement at age 63 due to arthritis. He was well known for his honesty and being a hard worker. He raised 3 daughters (Betty, Sherry, and Katrenia). He was loved and appreciated by numerous nieces and nephews. Special thanks to niece Virginia Prickett and family for caring for and helping him in his last years.
He was preceded in death by his wife, EOleta M. McConnell; daughters, Dawn Sanders and Sherry Wilkinson; Sister, Lovie Lewis; brothers, W.C., Frank, and Herbert Sanders; sisters-in-law, Julia Allen and Lavonia DuBose; brothers-in-law, William Young and John McConnell; grandson, Forrest; 4 great-grandsons; and 1 great-granddaughter.
He is survived by daughters, Betty Joyner and Katrenia Bissell; sister, Alma Young; grandchildren, David Joyner, Darrell Joyner, Frank Joyner, Edd Harris, Pam Jensen, Miracle Riggs, Michelle Wright, Richard Wilkinson, KaLinda Jeresa, Jim Bissell, Jason Bissell, Martha Marchiano, and Michael Bissell;80 great grandchildren; 17 great-great grandchildren; brother-in-law, E. F. McConnell (Hazel); and numerous nieces, nephews, and other family members.
Visitation was held Tuesday, June 12, 2018 in the Parlor at Frederick-Dean Funeral Home from 9:45 a.m. until 10:45 a.m. A graveside service followed at 11:00 a.m. at Garden Hills Cemetery.
Frederick-Dean Funeral Home is directed.