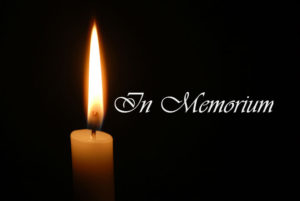 Veda Annette Pope
A celebration of life and service of Remembrance for Veda Pope will be at 1:00 p.m. (EST), Thursday, June 28, 2018, at Greater Ephesus Missionary Baptist Church, 50 Cleveland Avenue SW, Atlanta, GA 30315, Reverend Dr. M. Davis will officiate.
Ms. Pope, a former resident of Opelika, Alabama, who passed away Friday, June 22, 2018 at Genius Health Care Center in Riverdale, GA, was born December 16, 1951 in Ypsilanti, MI.
Public viewing will be Thursday, June 28, 2018 from 6:00 p.m. – 7:00 p.m. at Harris Funeral Home.
Funeral service for Ms. Pope will be Friday, June 29, 2018, at 1:00 p.m. (CST), at St. Luke A.M.E. Church, 1308 Auburn Street, Opelika, AL, 36801 with interment in Evergreen Cemetery, Bishop A.L. Dowdell will officiate, Reverend Monique Summers, Pastor.
Ms. Pope will lie in repose at the church one hour prior to the service.
Loving memories will forever be cherished by: one brother, Michael Pope of Atlanta, GA; three nieces, Chealsea Stephens, Christela (David) Dumas and Shantillya Pope all of Opelika, AL; two aunts, Pauline Morse of Lafayette, AL and Emma Baker of Anniston, AL; one uncle, Carnell (Minnie) Jackson of Opelika, AL; great-aunt, Annie Ruth Mosley of Auburn, AL; two great-nieces, Kelsey Mills of LaGrange, GA and Symone Pope of Opelika, AL; one great-nephew, David Dumas, Jr. of Opelika, AL; one great-great-nephew, Jayson Locke of LaGrange, GA; god-niece, Delaney Moore of Auburn, AL; devoted friends, Diane Bandy Holloway of Opelika, AL, Ocie Pearl Barrow of Orlando, FL, Roxanne Moore of Jonesboro, GA, Nancy Willingham and Arlein Carswell both of Atlanta, GA; a host of other relatives and those devoted friends who listened, called and uplifted Veda spiritually. The family says, "THANK YOU" for being a special part of her life.