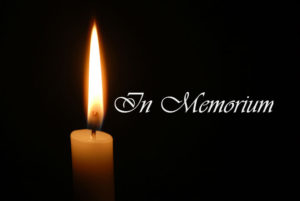 Robert Clayton Elliott
Robert Clayton Elliott of Salem, Alabama was born in Beulah, Alabama to the late John and Mary Griffith Elliott on May 21, 1940 and passed away at EAMC on June 5, 2018. He was 78 years old.
He was a proud Navy Veteran, and a member to American Legion Post 18 and was a manager at one time. He enjoyed watching the Atlanta Braves play baseball, he worked at Thompson Supply Company and Premium Beverage Company.
He was preceded in death by his daughter, Robbin Renee Kyser; sisters, Frances Pike, Bonnie Sue Elliott, Betty Jean Gunn; brothers, Thomas, Harold Glen, Warner Jackson, George Allen, and John Wayne Elliott.
He is survived by his devoted ex-wife, Helen Elliott; granddaughters, Crystal Denise, and Katie Elaine Kyser; great granddaughters, Bentley, Marley, and MacKenzie; step son, James Smith as well as numerous nieces, nephews, cousins, and other family members.
Visitation was held Thursday, June 7, 2018 in the Parlor at Frederick-Dean Funeral Home from 3:00 until 4:00 p.m.
Graveside service was held at Mt. Olive Church Cemetery (4910 County Road 54 East Opelika, Alabama 36804) at 4:30 p.m. Thursday, June 7, 2018 with Brother Harvey Miller officiating.
The family would like to thank the staff of East Alabama Medical Center and Home-Med for their compassionate care.
Frederick-Dean Funeral Home is directed.