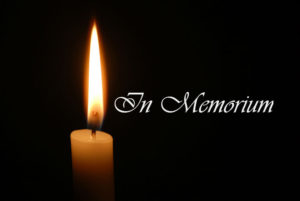 Olene Hill
It is with great sadness that the family of Olene Hill announces her passing on November 21, 2018 at the age of 85.
Olene will be lovingly remembered by her daughter's Kerry and Martha, her daughter-in-law Jeanne and her siblings Sarah Banks – Opelika, Bill (Laverne) Camp Hill, Randall (Heather) – Las Vegas, Tommy (Debbie) – Auburn. Olene will also be fondly remembered by her four grandchildren, Jessica Dennis Nix, Billy Dennis, Coleman and Thomas Stuckey as well as her great-grandchildren and many nieces, nephews and cousins.
Olene was predeceased by her parents Perry Sanford and Martha Thomas Hill and her daughter Merri Stuckey.
A graveside service in memory of Olene was held on November 24, 2018 at 2:00 pm at the Waverly Cemetery, Waverly, Alabama. The Rev. William Jesse officiated. Interment followed.
Memorial donations in memory of Olene can be made to the American Heart Association by phone 1-800-AHA-USA1 or at www2.heart.org, or in support of the Cemetery at Waverly by mail at 2020 Patrick Street, Waverly Alabama, 36879.
Jeffcoat-Trant Funeral Home and Crematory directed.