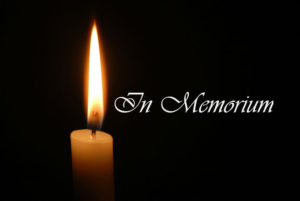 Moline
Moore Hubbard
Moline Moore Hubbard was born on September 17, 1914 in Opelika, Alabama and died quietly at home on August 28, 2017. Moline was married to Shelby Erwin Turner, Jr. (Junior) on August 19, 1939 in Monroeville, Alabama. Shelby passed away on August 18, 1960. Shelby and Moline owned several businesses; plumbing, trailer sales and finally, the Turner Marina in Guntersville, Alabama. After Shelby died, Moline continued to own and run the Turner Marina and was one of the first women to own and operate a boat marina in Alabama. Moline then married Fred Hubbard in November 1973. They were married for 38 years. Fred passed away in 2011.
As Moline approached her 103rd birthday she was often asked about all the things that she had seen and done. She stated "I have had a great life". Moline had a genuine interest in people and had many dear friends. She always had a story or something to share. Many were blessed with her wisdom and wit. She was generous to all who knew her. She enjoyed traveling and had the opportunity to visit most of the U.S. and Canada. Moline continued to try new things and learn her entire life.
Moline is survived by her nieces: Kathey McEachin, Opelika, AL, Adrianne Carpenter, Albany, GA, Debra Roberts, Auburn, AL, Barbara Greenlee, Waverly, AL. Nephews: Michael Turner who lives in El Cajon, California, Bill McEachin, Opelika, AL and Mike Moore of Waverly, AL. One sister-in-law, Nelle Moore of Waverly, Alabama. She is also survived by many great nieces and great nephews.
The family would like to thank the Alacare Home Care team, past and present, who were so instrumental in her care for many years.
A special thanks to the Alacare Hospice staff. She was also blessed with the best neighbors and friends – Mary and Ricky Klinner.
Visitation was from 1:00 – 2:00 p.m. Wednesday, August 30, 2017 at Jeffcoat-Trant Funeral Home with the graveside service following in Rosemere Cemetery, Opelika at 2:00 p.m. Reverend Robin Wilson officiated. Donations in her memory may be made to: Waterfront Fire Department, Scottsboro, AL.
Jeffcoat-Trant Funeral Home and Crematory directed.