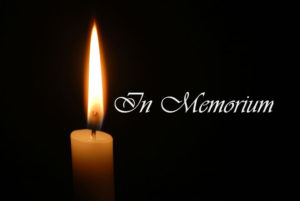 Marshall Lynn Grimes
Funeral services for Mr. Marshall Lynn Grimes, 59, of Opelika, were Thursday, March 7, 2019 at 2:00pm, at Cornerstone United Methodist Church. Rev. Rusty Hutson is officiating. Visitation was Wednesday, March 6, 2019 from 5:00 until 7:00 at Jeffcoat-Trant Funeral Home.
Mr. Grimes, who passed away Sunday, March 3, 2019, was born February 16, 1960, in Lee County, Alabama. He lived in Opelika most of his life. Mr. Grimes was a member of Cornerstone United Methodist Church and a member of CMA.
He is survived by his mother: Peggy Grimes of Opelika, Alabama; two sons, Christopher (Kristen) Grimes of Clinton, South Carolina and John Bryant of Panama City, Florida; two daughter, Kayla Grimes of Opelika, Alabama and Brooke Waldrop of Opelika, Alabama; five grandchildren; three brothers, David (Denise) Grimes of Opelika, Michael (Carla) Grimes, and Keith Grimes.
Jeffcoat-Trant Funeral Home and Crematory directed.