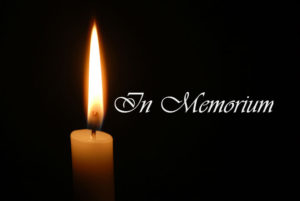 Lodis Symantha
Cannon Woodall
Lodis Symantha Cannon Woodall, 88, of Opelika, passed away on Tuesday, May 29, 2018. Lodis (Lois) was born on September 24, 1929 in Deatsville, Al to the late John Wilson and Sarah Francis Woodall Cannon. She dedicated her life to Jehovah in 1959 as one of Jehovah's Witnesses and remained faithful until the end. In addition to her parents, she was preceded in death by her husband, Freeman Woodall, six brothers, four sisters, and a grandson, Nathan Dasher.
Lois is survived by sons: John (Vicki) and Matthew Woodall; daughters: Elaine Bryant (Larry), Sunny Williams, Jennifer Dasher, Anita and Catherine Woodall; twenty grandchildren; twenty-two great-grandchildren; four great-great grandchildren, and a former daughter-in-law Bobbie Woodall.
Visitation for Mrs. Woodall was held at Jeffcoat-Trant Funeral Home, Saturday, June 2, 2018 from 11:30am until 1:00pm.
A private graveside service was held for the family at Garden Hills Cemetery. Brothers Larry Warren and William Stinson officiated.
Jeffcoat-Trant Funeral Home and Crematory directed.