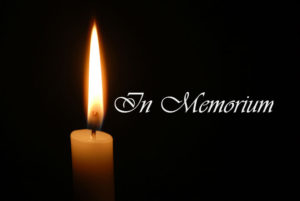 John Harris
Funeral service for John Harris, 60, of Atlanta, GA, formerly Opelika, AL, was at 1:00 p.m., Thursday, November 30, 2017, at St. James Missionary Baptist Church, 1335 Auburn Street, Opelika, AL 36801 with interment in Memory Hill Cemetery, Reverend George Bandy officiated.
Mr. Harris, who passed away Wednesday, November 22, 2017, at LaGrange Hospice in LaGrange, GA, was born December 13, 1956 in Lee County, Alabama.
Public viewing was Wednesday, Nov. 29, from 1:00 p.m. – 7:00 p.m. Family hour was from 6:00 p.m. – 7:00 p.m. Mr. Harris lay in repose at the church one hour prior to the service.
Survivors include: four sisters, Mary Jo Southland, Diane Holloway both of Opelika, AL, Nancy Gibson and Annette Gibson both of Lanett, AL; two brothers, Jackie (Jacqueline) Bandy of Camp Hill, AL and Whithi Bandy of Opelika, AL; a devoted niece, Michelle Bandy; a host of other relatives and friends.