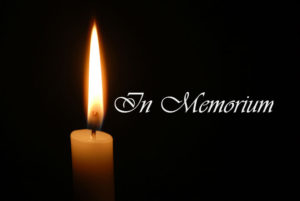 Joe Hildreth
Elder Joe Fred Hildreth joined his Heavenly Father on the afternoon of November 29, 2017 in Ringgold, Georgia, surrounded by family and friends. Joe was born on October 18, 1931 in Birmingham, Alabama. At seven months of age he was adopted by Johnnie and Birmer Hildreth of Opelika. After the death of Johnnie, Joe was adopted by Birmer's second husband Jesse Hildreth. His family regularly attended Hopewell Primitive Baptist Church, where he was ordained to the ministry in 1955. Soon after his graduation from Auburn University, Joe felt impressed that his field of labor would be near Atlanta, Georgia. He moved to that area and served Liberty, Shoal Creek, Collins Spring, Nancy's Creek, Ebenezer and Utoy churches. In 1971 he relocated with his family to Chattanooga, Tennessee where he served Sweeten's Cove, Friendship and Chattanooga churches.
On June 12, 1965 Joe married his beautiful bride Virginia Ruth Huffman, daughter of Lester and Ruth Mann Huffman. They were favored with three children, Joanna, Ethan and Jonathan, and eleven grandchildren.
Joe was instrumental in starting The Christian Pathway and helped found the Old School Hymnal Company. In addition to his church and publishing ministries, Joe guided groups over the years to countries in the Middle East where they walked the pathways of the Bible. For nearly 50 years, banking was his secular occupation. In 1997 he retired as Senior Vice President and Trust Officer of First Tennessee Bank in Chattanooga.
Joe was a lifelong fan of the Auburn War Eagles and relished gardening, raising chickens, traveling, and writing letters. His particular joy was nurturing relationships, and he had dear friends across the country and around the world. He committed his life to serving God and caring for others, and he leaves a legacy of love to reverberate for generations.
Joe is preceded in death by his parents and by his brothers Billy and Burl Hildreth.
Survivors include his wife of 52 years, Virginia Hildreth of Ringgold, Georgia; daughter Joanna Faith Hildreth of Ringgold and her children Molly Ruth Skiles, Henry Michael Skiles, Jack Thompson Skiles and his wife Autumn, Lucas Lester Skiles, Zoe Faith Skiles and Gracie Lizbeth Skiles; son Ethan Joe David Hildreth and wife Crystal Lee of McDonough, Georgia and their children Kemble August Hildreth and his wife Ruth, Jonathan Dane Hildreth, Laura Faye Hildreth, Joe Ethan Hildreth and Lee Anne Yaling Hildreth; son Jonathan Hildreth of Ringgold; sisters Evelyn Edwards and Mary Ellen Hildreth; brother Alin Hildreth and wife Nancy; and a loving host of cousins, nieces, nephews, other family members and countless friends.
Funeral services were 11 AM, Saturday, in the funeral home chapel with Elder Andrew Huffman, Elder Wayne Peters, Elder James Hindman, and Elder Eddie Flick. Interment was at Anderson Memorial Gardens.
Visit www.heritagebattlefield.com to share condolences with the family and view the online memorial tribute.
Memorial contributions may be made to Country Haven Retirement Center, 120 Country Haven Lane, Ringgold, GA, 30736.
The family received friends from 4 – 8 PM, Friday and 10 – 11 AM, Saturday, at Heritage.