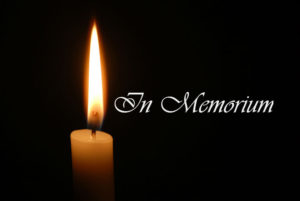 Jimmie Lee
"Shag" Jones
Funeral service for Mr. Jimmie Lee "Shag" Jones, 89, of the Beauregard Community was held at 1:00 pm Saturday, March 9, 2019 at Peterson and Williams Funeral Home Chapel with interment in Union Grove Church Cemetery. Pastor Quincey Dorsey officiated.
Mr. Jones passed away Sunday, March 3, 2019. He was a member of Union Grove Missionary Baptist Church where he was a Deacon.
He is survived by: three sons, William (Ruby) Jones, Benjamin Jones and Bobby Jones all of Opelika, AL; three daughters, Jackie Jones, Barbara Jones and Cora Jones all of Opelika, AL; nine grandchildren, Termekia, William Jr., William Daniel, Demetria, Kenneth, Robert, Cordarrly, Demetria and Roderick; seven great grandchildren, Kenzie, Zae, Payton, Paris, Mariah, Jalaiyha, and Kadence; a sister, Nellie Mae Wilson of Opelika, AL; two sisters-in-law, Mary Frances (Charles) Heard of Opelika, AL and Virginia (Emmett) Vaughn of Crawford, AL; a host of nieces, nephews, cousins, and friends.