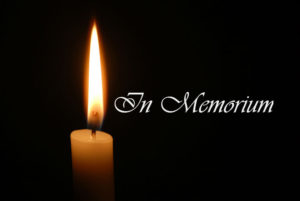 Jackie Wingard
Jackie died on September 15th, 2017. She was the oldest child of Jack L. London, DVM and Merle C. London. Dr. London in early 1948 had accepted a position with the Mexican-American Commission to combat and eradicate hoof and mouth disease in Mexico before it could be spread across the border into the USA. After Jackie was born, she and her mother moved to Mexico to the city of Oaxaca. After a few years they relocated to Mexico City. Jackie was in Mexico from 1948 until 1955. She grew up fluent in Spanish and English. After relocating back to Montgomery, Alabama, she attended the local public schools. When she became upset or mad she would break into speaking Spanish instead of English. The teacher would then take the ruler to her hand and tell her "This is America and we speak English." Sounds familiar, doesn't it, therefore she ceased to be bilingual.
After graduation from Sidney Lanier High School in Montgomery, she attended and graduated from Auburn University with a degree in Elementary Education and a minor in Library Science. At Auburn, she met and married her beloved husband of 46 years, George. After George received his Air Force commission they were married and started their Air Force career. She lived in California twice, Upper Peninsula of Michigan, Georgia and Ohio. She also made trips to Hawaii, England, Luxemburg, Germany and France with George while on vacation. She worked as a librarian at Ralph Brown Draughon Library, Kincheloe AFB, Michigan, Air University Library Maxwell AFB, Alabama, and in public libraries in Merced, California, Macon, Georgia, Warner Robins, Georgia and Fairborn, Ohio.
After George retired from the Air Force they moved to Opelika. She was a volunteer for many years at Callaway Gardens and did extensive traveling with traveling garden groups to England, Scotland, Ireland, Italy, France, British Columbia, Wales, Channel Islands and many of the states out west, the Pacific Northwest, Maine and other East Coast states.
She was a board member of the Opelika Preservation Society, a member of the North Opelika Historic Neighborhood Association and was instrumental when the Victorian Front Porch Christmas Tour started in 1993 helping to organize set up and take down of the figures and she kept a detailed history and pictures of the figures placed at each home. She was a member for many years of the retired officer wives club (DISTAFF) and Friends of the Library. Jackie was also a member of the Auburn University Samford Club and Tigers Unlimited.
She was predeceased by her parents and one beloved younger sister, Lana Leigh London. She is survived by one sister, Cindy Burns and one brother, Richard C. London and brothers-in-law Wesley L. Wingard and Bob Wingard.
There will be no visitation but friends are welcome to come by the house after the graveside ceremony. A graveside ceremony for burial of her ashes was held at Pine Hill Cemetery on Armstrong Street in Auburn September 20, 2017 at 1 pm. Her ashes were buried next to where her beloved husband George was interred. Longtime friend, Robert L. Hare will say a few words and recite The Lord's Prayer.
Special thanks to Jackie's caregivers, ShaKina Harvey, Annie Cammon and all the other caregivers at Synergy HomeCare.
With great love for my life companion, friend and my everything. I say as your father used to say to you when we left to go back to wherever we were stationed and he would put his hand on your neck and say "Ados little bird." Vaya Con Dios my love.