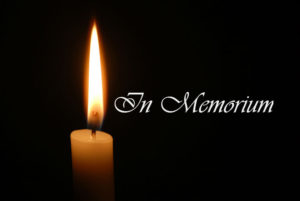 Hilt "Hank"
B. Davis
Hilt "Hank" B. Davis of Opelika was born in Clay County, Alabama to the late Lonnie and Kate Warren Davis on May 22, 1925 and passed away at his home surrounded by family on February 25, 2019. He was 93 years old.
He was a Member of Milltown Baptist Church, and American Legion Post 18. Hank Proudly served in WWII as a Army Paratrooper, loved his music, picking and grinning in 5 points every Thursday.
He was preceded in death by his brothers, Floyd, Ewart, Billy Davis; sisters, Minnie Florence Davis Weldon, Bert Gillen, Betty Jo Brooks.
He is survived by his wife of 29 years, Janie Davis; children, Tammy Morris, Buddy Davis, Melvin Buchanan (Judy), Mark Davis (Donna), and Amanda Sheppard (Jeremy); 13 grandchildren; 9 great grandchildren, as well as numerous nieces, nephews, cousins, and other family members.
Memorial service was held Friday, March 1, 2019 in the Chapel at Frederick-Dean Funeral Home at 5:30 p.m. CST with Pastor Jeremy Sheppard and Reverend Roger Hammett officiating.
Frederick-Dean Funeral Home directed.