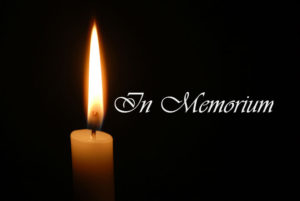 Hattie Lee Williams
Funeral service for Hattie Williams, 81, of Cusseta, AL, was held at 11:00 a.m. Thursday, November 16, 2017, at Mountain Springs Missionary Baptist Church, 4789 Lee Road 158, Salem, AL 36874 with interment in Garden Hills Cemetery, Reverend George E. Rampey, Pastor and Eulogist, Reverend Terry Magby, Officiating.
Mrs. Williams, who passed away Saturday, November 11, 2017 at her home in Cusseta, AL, was born March 26, 1936 in Lee County, Alabama.
Public viewing was Wednesday, November 15, 2017, from 1:00 p.m. – 7:00 p.m. Mrs. Williams lay in repose at the church one hour prior to the service.
Survivors include: five children, Kevin (Jennifer) Williams of Cusseta, AL, Lisa Woods of Opelika, AL, Vickie (Keith) Kirk of Cusseta, AL, Phyllis (Cedric) Lockhart of Valley, AL and Inearus Shanta (Van) Hardy of Cusseta, AL; thirteen grandchildren, Sedrickious (Natasha) Williams, Kiovanni Williams, Shabrittany Williams, CorDarious Williams, Aaliyah Watson, X'Zavian Hardy, Zakari Hardy, William Jackson, Jalen Lockhart, Alexis Wilson, Keontavious Kirk, Mia Kirk and Marquet Core; six great-grandchildren; a devoted sister, Annie B. Perry of Columbus, GA; four sisters-in-law, Catherine Williams of Salem, AL, Clara Harrison of Atlanta, GA, Erma (George) Robinson of Hanover, MD and Laura J. Williams of Smiths, AL; a host of nieces, nephews, cousins and friends.